Highlights from our 2022 annual general meeting, including changes to our board of trustees and our ambitions for the year ahead.
At our Annual General Meeting (AGM) on 1st Dec 2022 took place at Vestry Hall, Mitcham. Co-Chairs Amanda Edwards and Gina Vettese and Joint CEOs David Jenkins and Charlet Wilson, shared Merton CIL's successes and challenges over the past year and ambition for the future.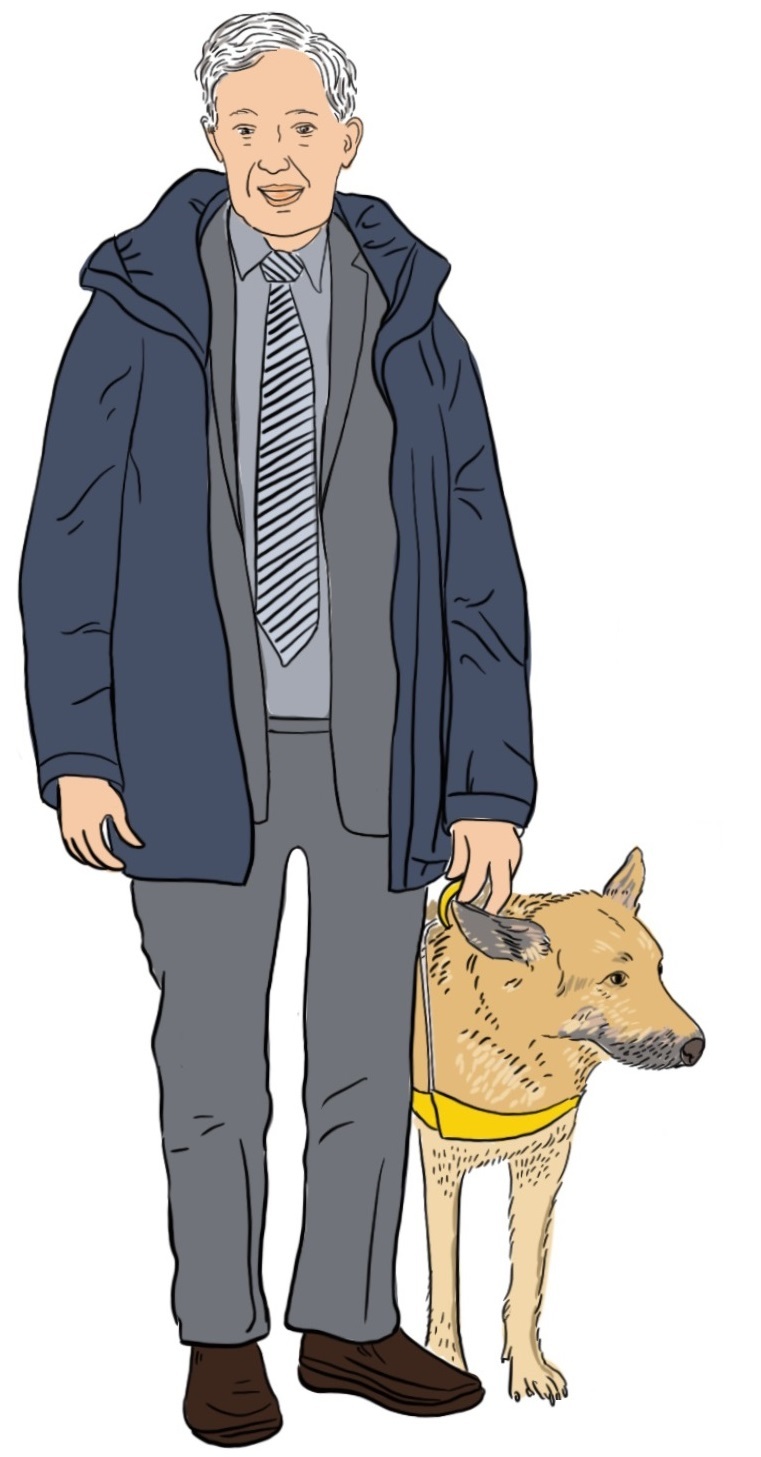 Thank you to Roy Benjamin, founding member and former chair of Merton CIL.
Founding member of Merton CIL and former chair Roy Benjamin announced that he would be standing down from the board of trustees at this year's AGM. Roy was instrumental in the development of Merton CIL. He was a part of the steering group that engaged with Merton Council to push for a centre for independent living for local Disabled people. Over the years, Roy has dedicated invaluable amounts of time and effort steering Merton CIL to help it become the organisation that it is today. We are extremely thankful for Roy's contribution to the organisation. We are sad to see him stand down but wish him the best in the future.
Trustees re-elected
Our members re-elected Estifanos Habtesellasie, Amanda Edwards & Chris Bull to the board of trustees. You can find out more about vacancies on our board here.

Co-Chair Gina shared some of Merton CILs plans for the next year. The pandemic and the year that followed was a period of instability and change for Merton CIL and throughout the past year we implemented learning to emerge a more resilient and sustainable organisation so that our work supporting local Deaf and Disabled people could continue without future interruption.   
Gina shared that the board decided to formalise the Joint CEO structure. This was to provide stability to the management of Merton CIL. Charlet and David will continue to lead the organisation. You can find out more about the Joint CEOs here.
Over the next year we plan to put measures in place to safeguard the management of the organisation and think more closely about succession. This structure is also mirrored within the board to provide more routes into leadership for Disabled people.  
We will publish our new co-produced strategy. The pandemic, lockdowns and current cost of living crisis have changed a lot for local Deaf and Disabled. We will work to ensure that our strategic priorities meet our new, evolving, and interlinked needs.  
We will continue to work with local Deaf and Disabled people to promote independence and inclusion, challenge discrimination and speak up about issues affecting our community to achieve change locally.

Impact report & Financial Statement 2021-22
We launched our impact report that highlights our achievements over the past 12 months. You can also read more about how we spent our money in our financial statement. You can read the full reports here
Each year we conduct an annual survey to ensure that local Deaf and Disabled are able to feed back on how they think we are doing and what they would like us to focus on. We are also keen to hear from our supporters and value their feedback too. You can take the short survey here

Celebrating Deaf and Disabled Voices
Following formal business at the AGM, we celebrated Deaf and Disabled voices for international day of Disabled people (3rd Dec). We heard from local Disabled people about how they had engaged with Merton CIL and how it has impacted them. If you were unable to attend you can watch below:
Angelyn' Story – Angelyn shares how her disability led her to discover her ability and passion for art
Estifanos' Story – Estifanos shares how he went from local Disabled person to vice chair of Merton CIL and how it has given him added purpose.

Sarah' Story –Sarah shares her journey through Merton CIL and how her current position as a trainee caseworker has impacted her.
Gina's Story – Gina shares how working with other Disabled people to speak up has helped her confidence grow and her passion for pushing for a more accessible Merton.