Merton CIL Annual Reviews
Find out more about what Merton CIL has been doing and how we spend our money.
The Annual Reviews focus more on case studies and what we've been up to. The Annual Report and Financial Statements is a legal requirement and is what we submit to Companies House and The Charity Commission.
Impact Report and Financial Statement 2019 - 20
Read our Impact Report 2019-20 here: Impact Report 2019-20
Read our Financial Statement 2019-20here: Financial Statement 2019-20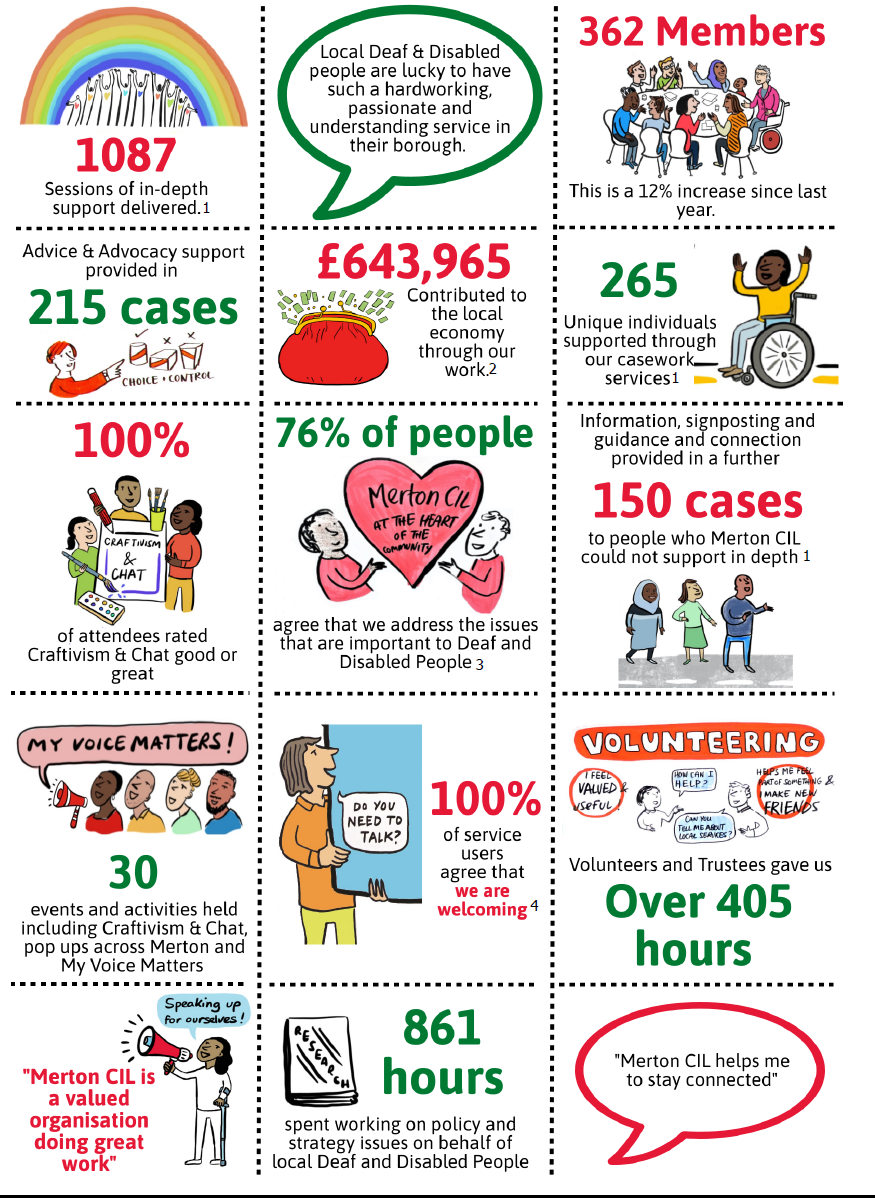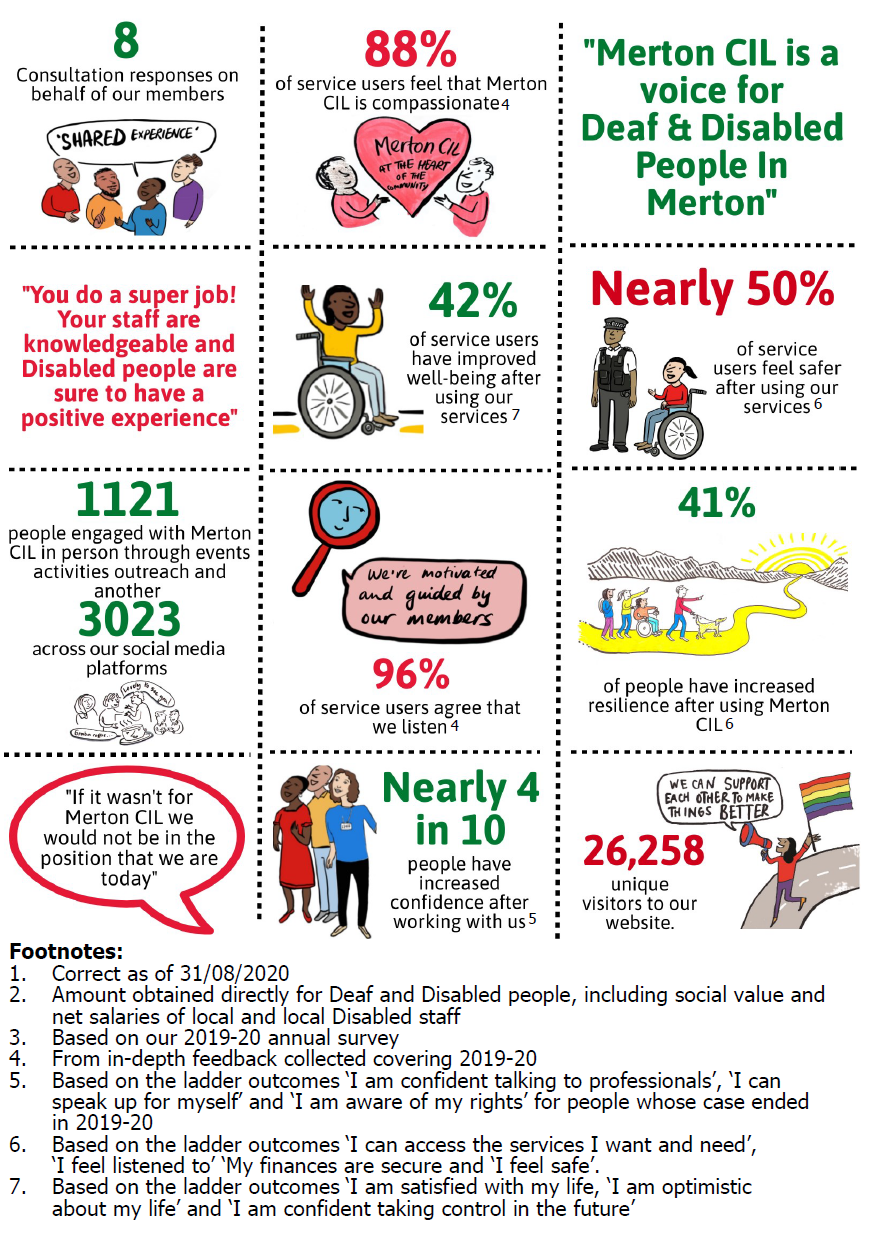 Impact Report and Financial Statement 2018-19

Read our Impact Report 2018-19 here: Impact Report 2018-19
Read our Financial Statement 2018-19 here: Financial Statement 2018-19
Annual Review and Financial Statement 2017-18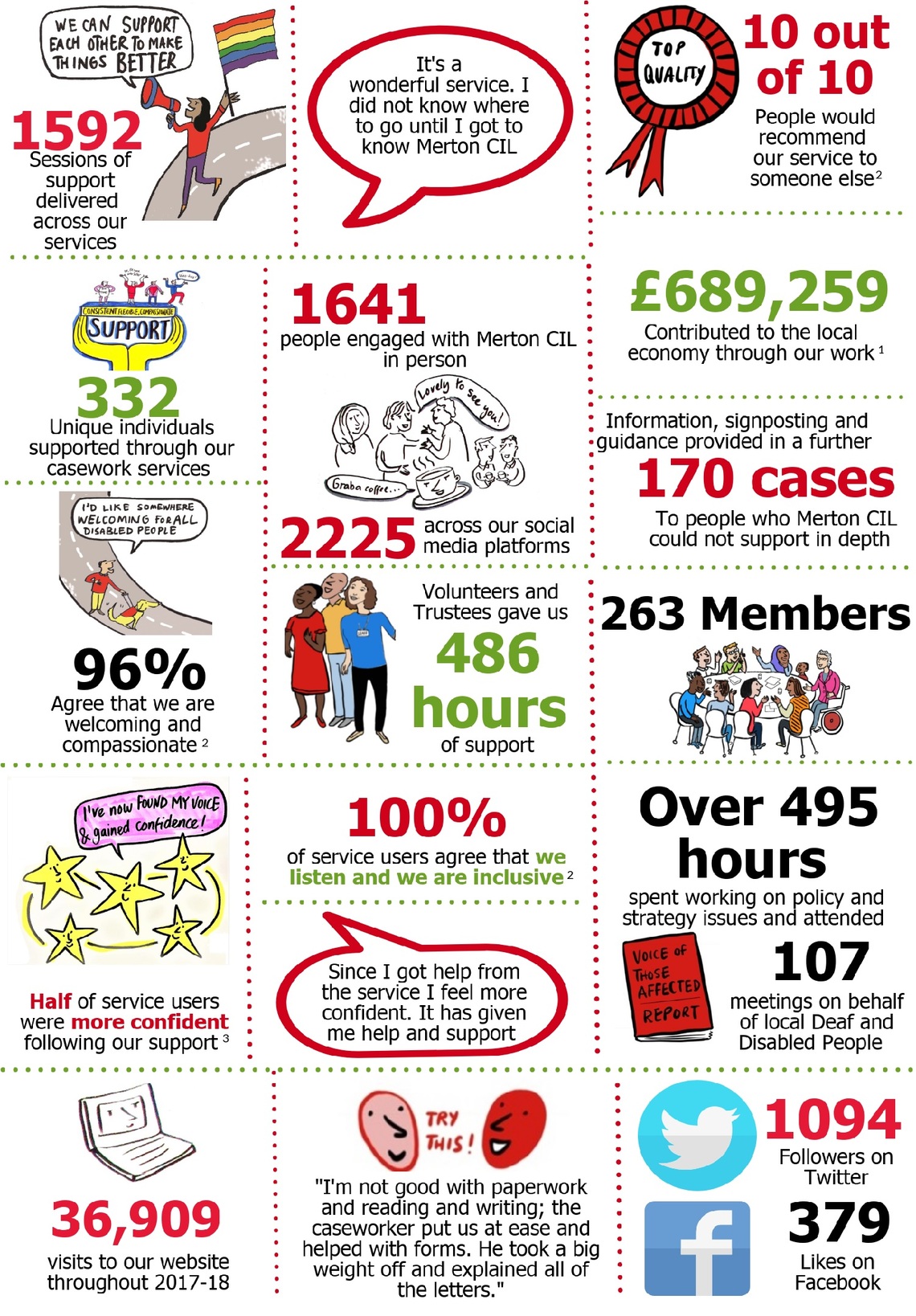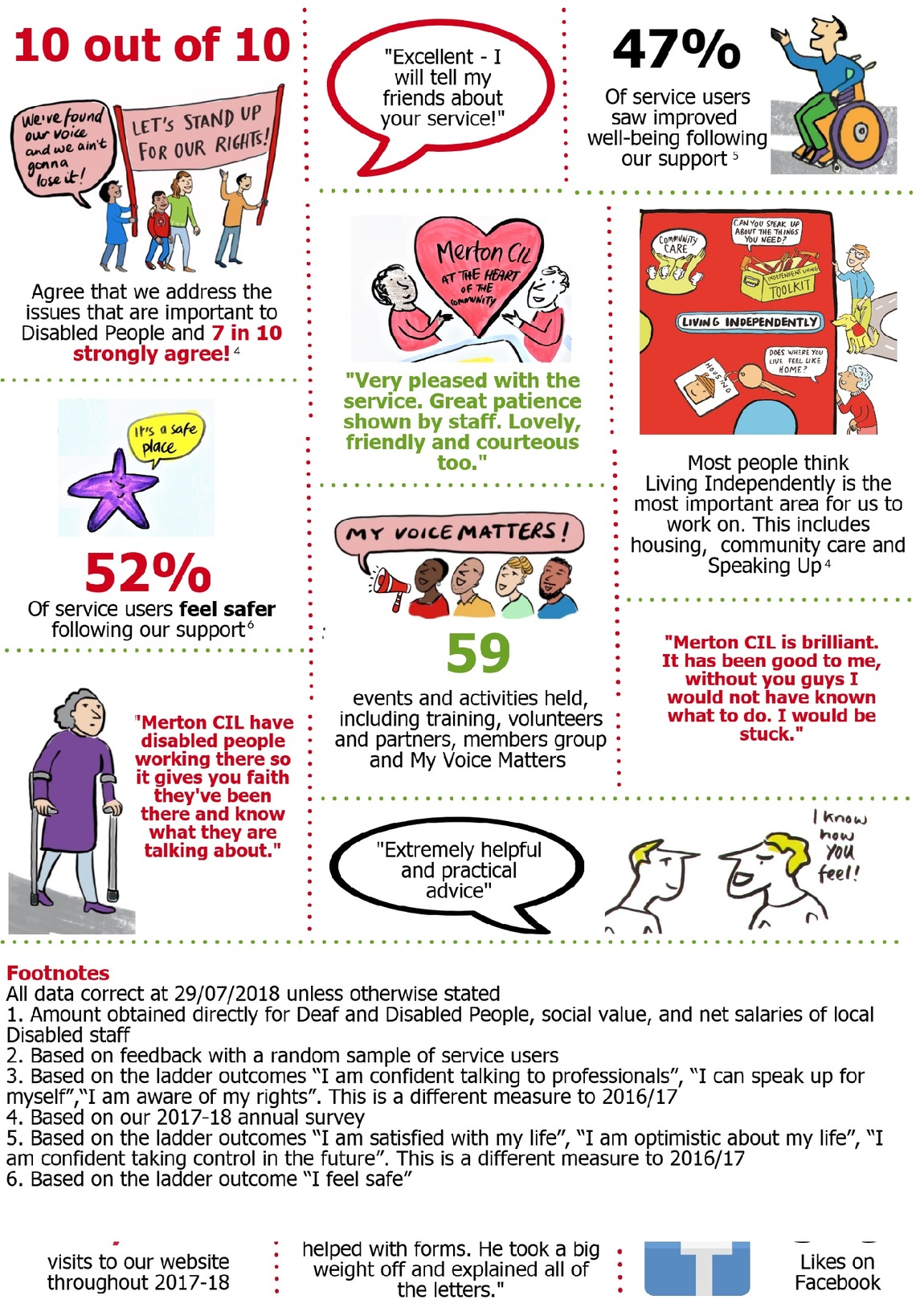 Read our Annual Review here - Annual Review 2017-18
Annual Review and Financial Statement 2016-17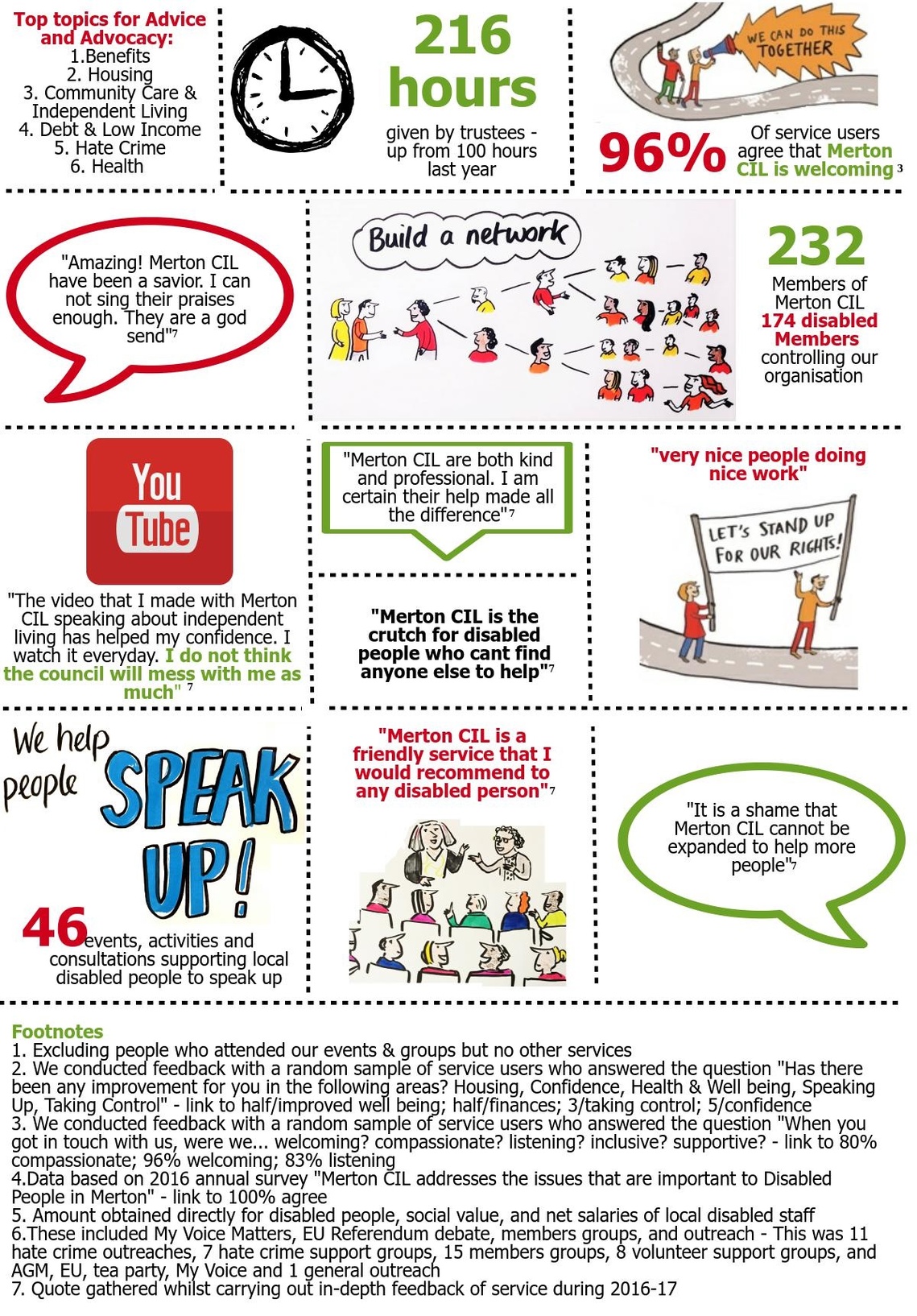 Read our Annual Review Here - Annual Review 2016-17
Read our Financial Statement Here - Financial Statement 2016-17
Annual Review and Financial Statements 2015-16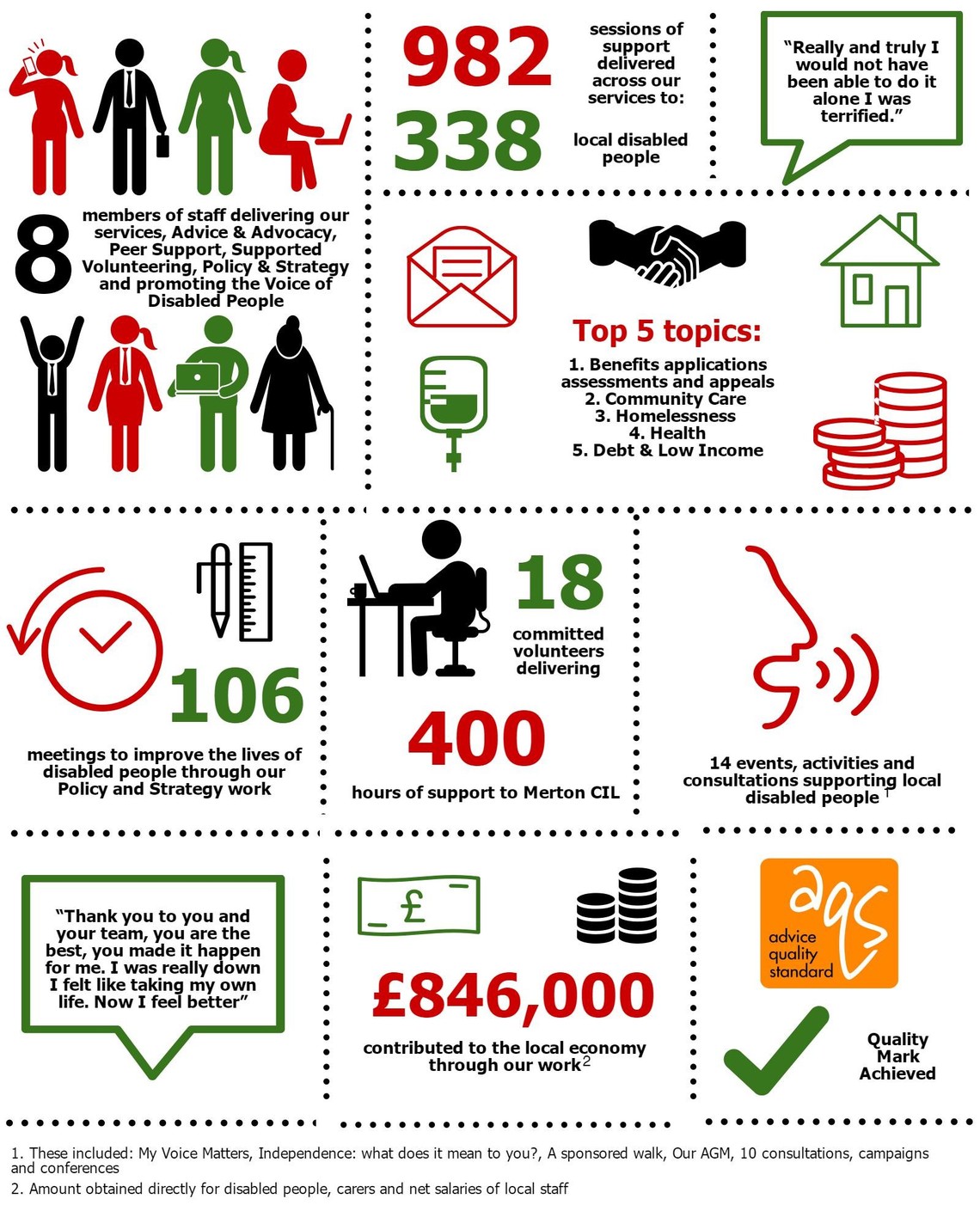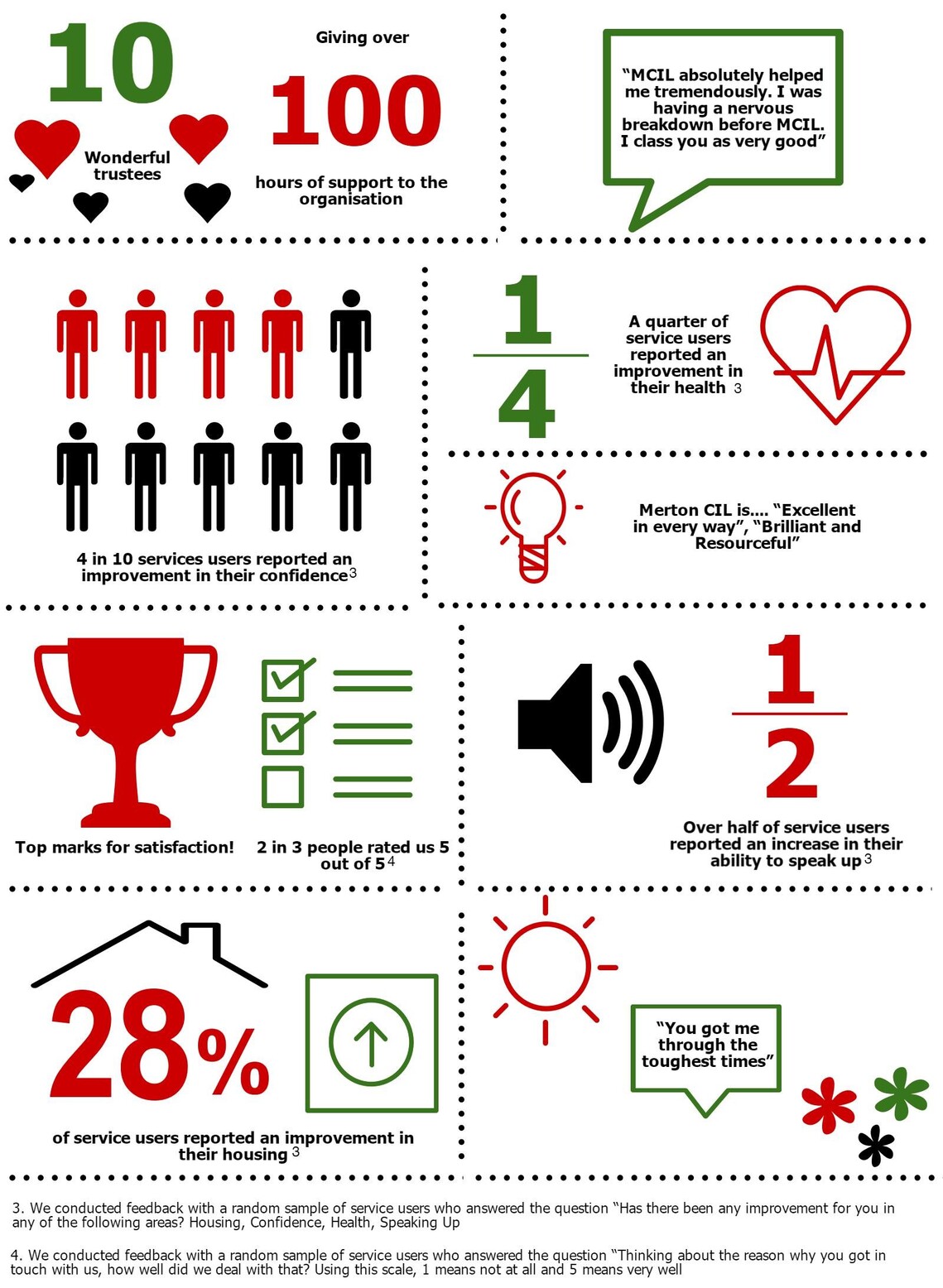 Read our Annual Review for 2015/16 here - Annual Review 2015/16
Read Our Financial Stataments 2015/16 here - Financial Statements 2015/16
Annual Review and Financial Statements 2014-15
Some headlines from 2014-15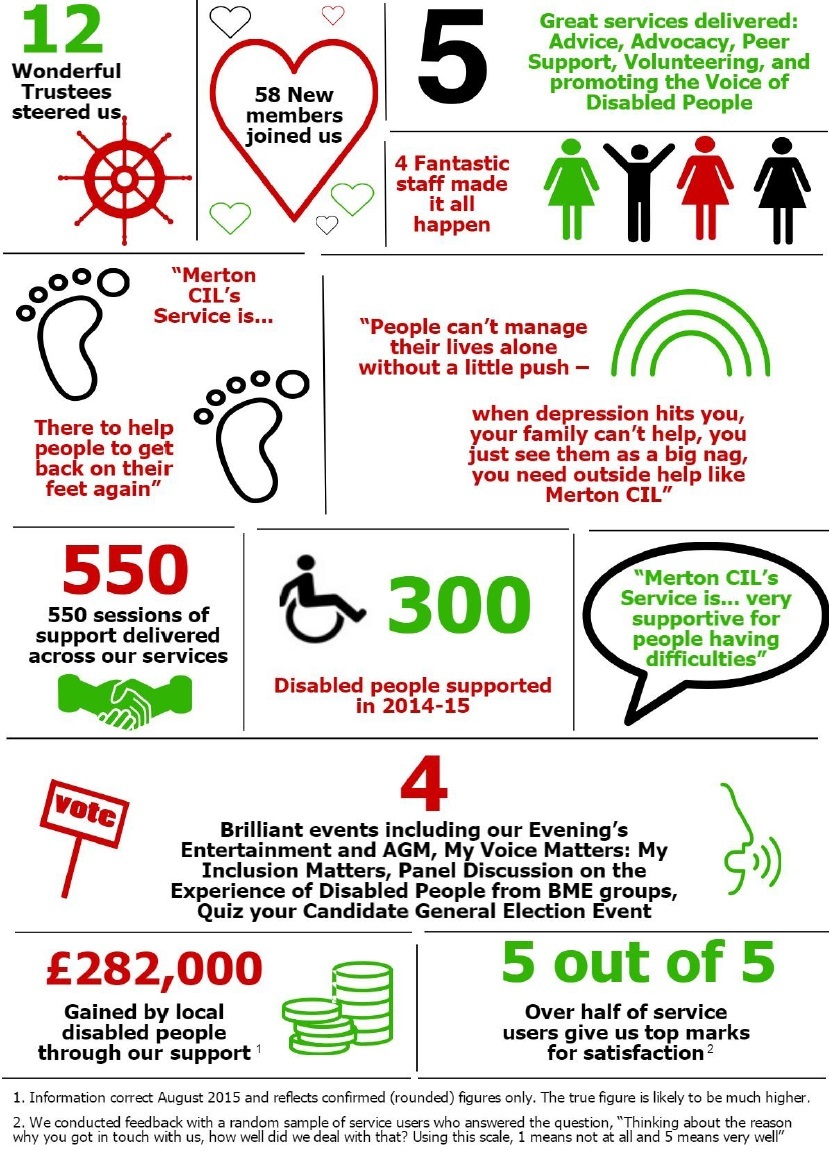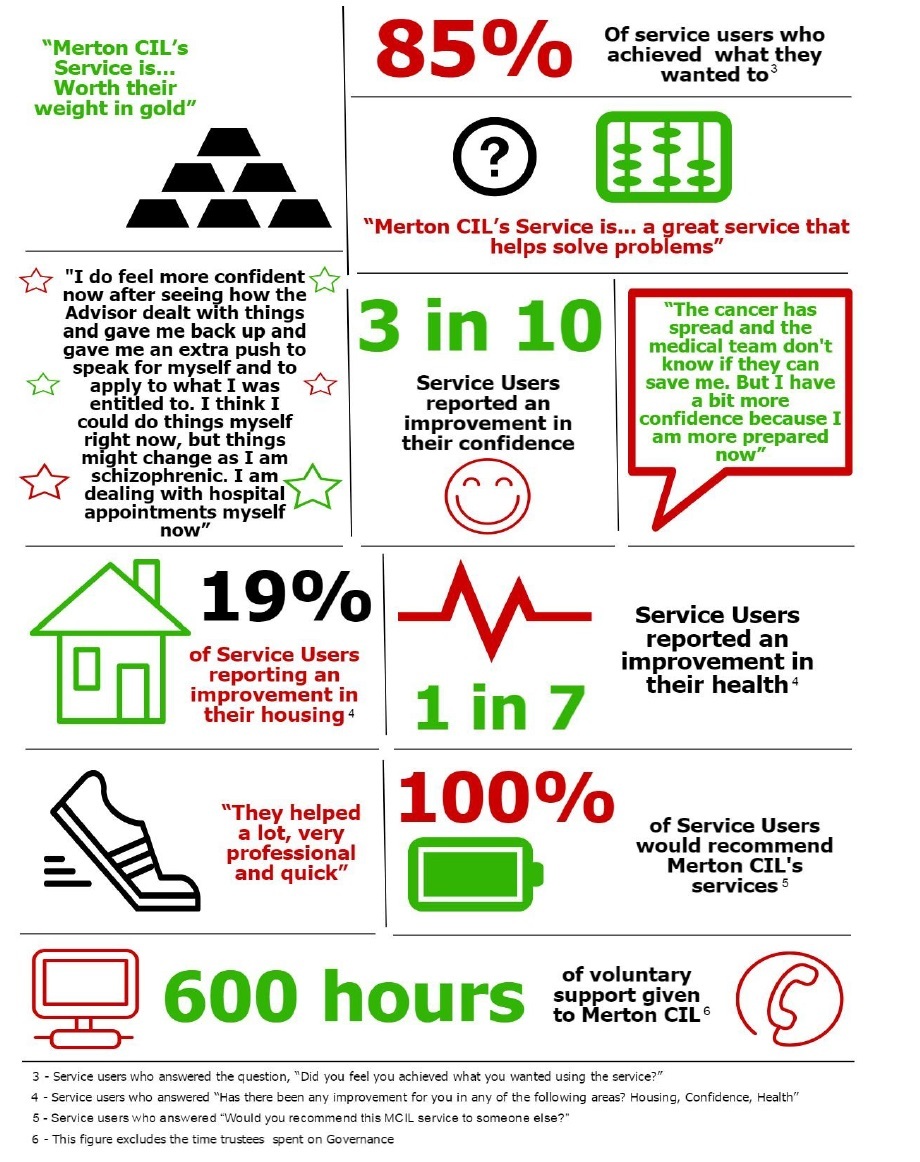 Merton CIL Financial Statements Year End March 31 2015
Annual Review and Financial Statements 2013-14
Pdf Version Annual Review 2013/14
Large Print Pdf Version Annual Review 2013/14
Screenreader version Annual Review 2013/4
Pdf Version MCIL Annual Report and Financial Statements 2013-14
Screenreader version MCIL Annual Report and Financial Statements 2013-14
Annual Report and Financial Statements 2012-13
Pdf version Annual Report 2012-13
Screen reader version Annual Report 2012-13