Advice & Advocacy Service
At Merton Centre for Independent Living we provide information, advice and advocacy support to Deaf and Disabled People on a wide range of issues. These issues must relate to:
Benefits (

applications, tribunals, medical assessments, etc.

)

Community Care

Or Disability Hate Crime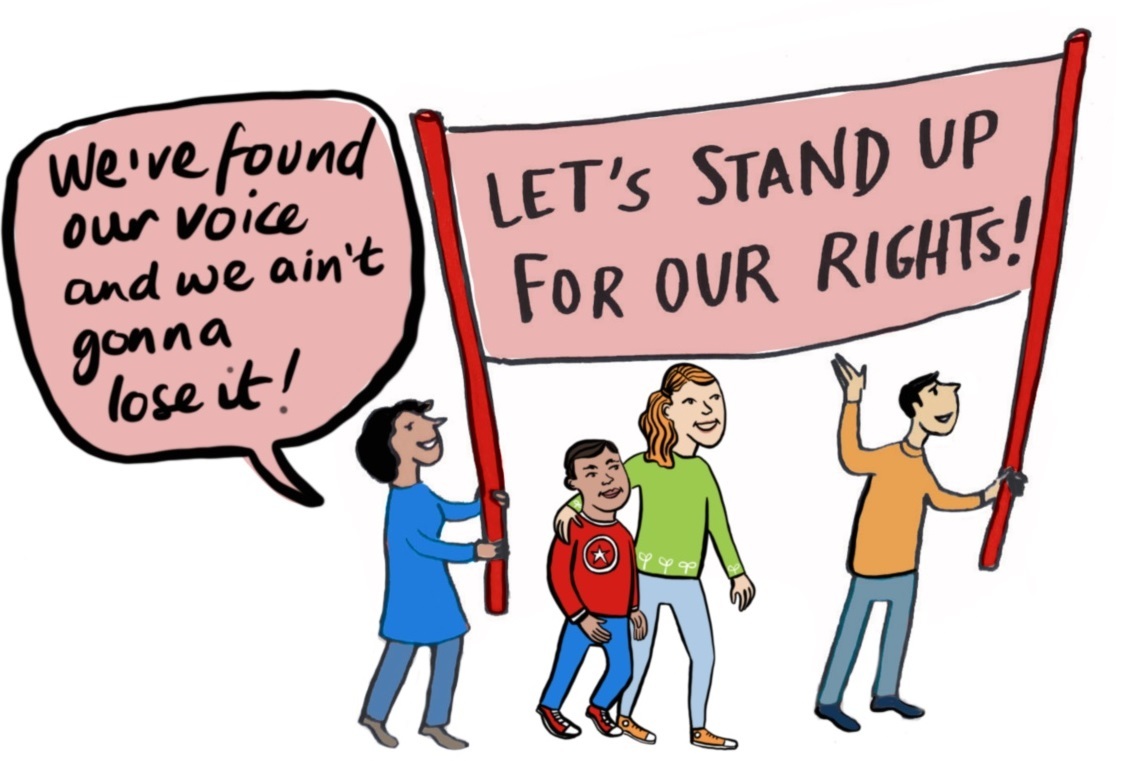 The services are FREE and avaliable to Deaf and Disabled residents of the London Borough of Merton. If you live outside of Merton we can usually put you in touch with another organisation that can help. You can also see our useful information page which lists other advice organisations - https://www.mertoncil.org.uk/useful-information/chapter-1-advice-advocacy-an/
Find out how we have supported other local disabled people and read their stories here
To request an appointment please contact us on 0203 397 3119 or email us at info@mertoncil.org.uk. Appointments need to be booked in advance; we do not operate a drop-in service.
Our advice and advocacy work has great outcomes for Disabled people in Merton. You can see a few below: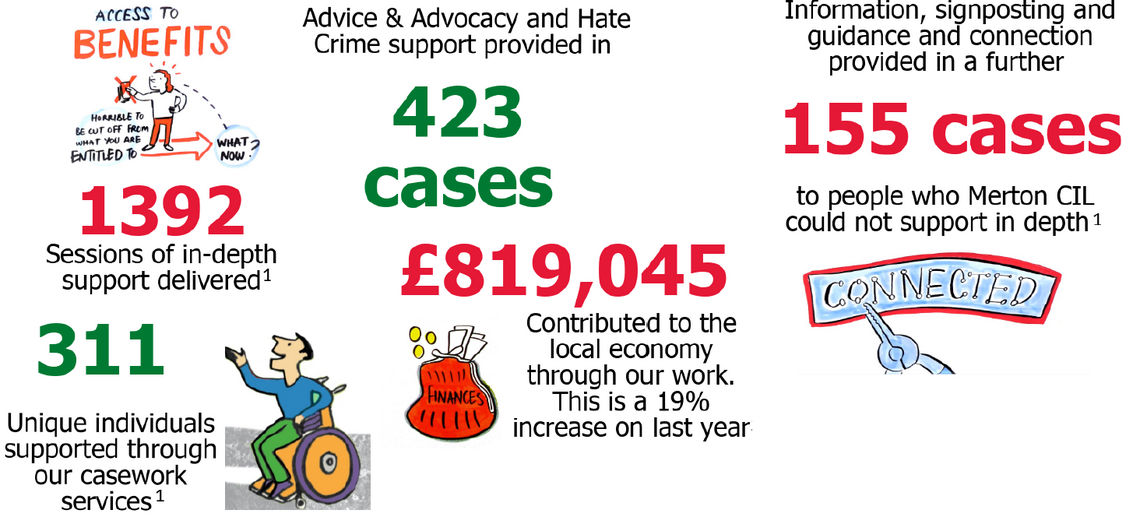 You can also find lots of useful links and information on our useful information page