About Merton Centre for Independent Living
- Our Vision, Mission, Aims and Values
We are Merton Centre for Independent Living (also known as Merton CIL). We are a rapidly growing, user-led disabled people's organisation. Our steering group was set up in 2008; we were incorporated as a company limited by guarantee in 2011 and became a registered charity in 2013. We now have 9 members of staff and an ever increasing number of members.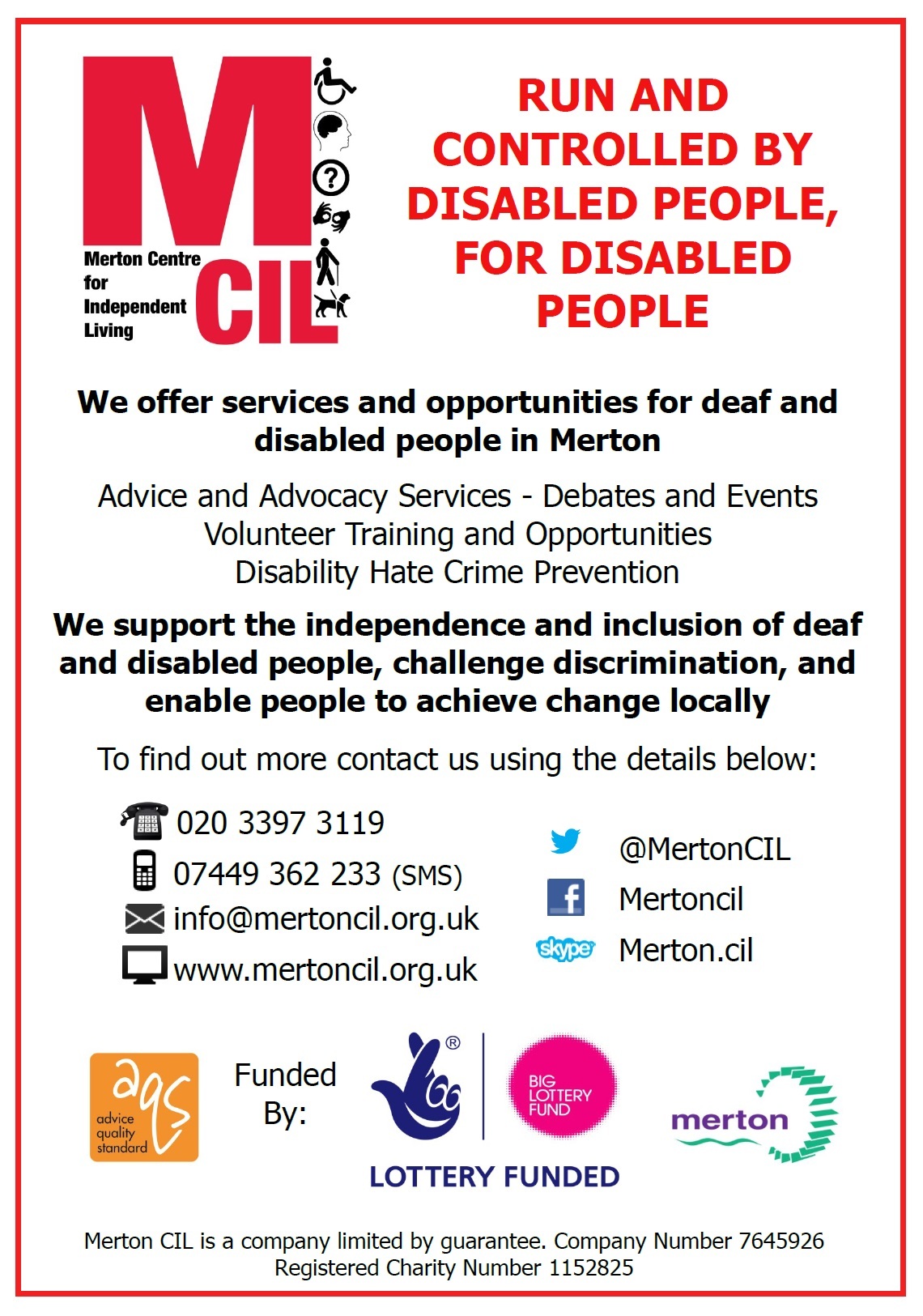 We are an organisation run and controlled by deaf and disabled people, delivering services for deaf and disabled people within The London Borough of Merton.
At Merton CIL we provide advice and advocacy support to Deaf and Disabled People on a wide range of issues. We can help if you need support with your benefits. If you are having problems with your housing and if you need support dealing with social services. We can help on lots of other topics too and if we can't help we will try to find an organisation that can.
We can even visit you at home if you find it hard to leave the house. We can also go with you to meetings and appointments related to your issue, like medical assessments or tribunals for benefits.
We also provide a disability hate crime prevention service, so if you have experienced abuse, bullying or harassment because of who you are, then we could help.
We have a range of events and groups that you might also be interested in attending. More information can be found here
The services we provide are free to Deaf and Disabled people who live in Merton. If you live outside of Merton we can usually put you in touch with another organisation that can help.
If you are in need of support, or want to find out more, please get in touch.
Our Vision:
To enable Disabled people to take control over their lives and achieve full participation in Merton & wider society!
Our Mission:
Merton CIL is a user-led Disabled people's organisation run by Disabled people, for Disabled people, across the full spectrum of disability!
Our Aims:
Promote the independence and inclusion of Disabled and deaf people in Merton.
Identify and challenge discrimination faced by Disabled and deaf people.
Encourage Disabled and deaf people and supporters to achieve change locally.
Our Values: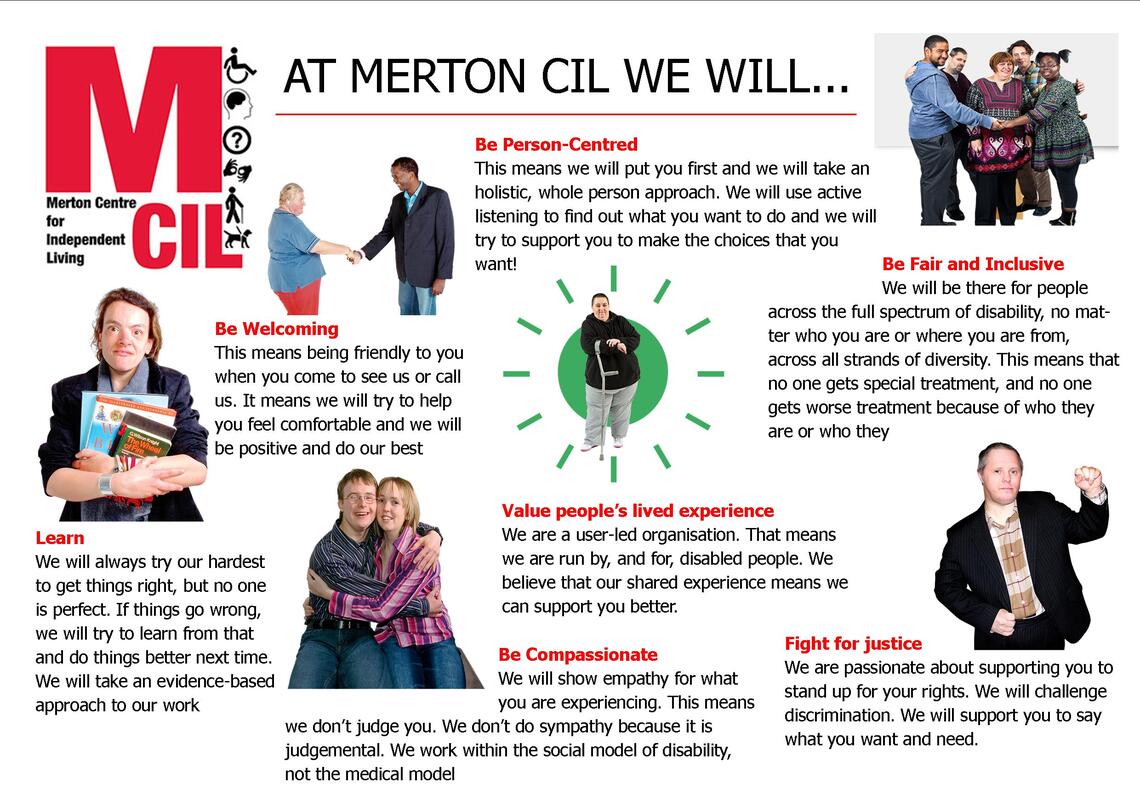 Picture: Our Values at Merton CIL
Merton CIL Business Plan:
Read our Business Plan to find out more about our strategic priorities and future plans here: Merton CIL Business Plan 2018-21
Our Independence Charter: