Join our User Led Monitoring & Evaluation Group
This is a user-led group where service users, members, trustees, volunteers & staff, monitor how we are doing and work together to improve our services. This group also ensures that all our work remains user-led.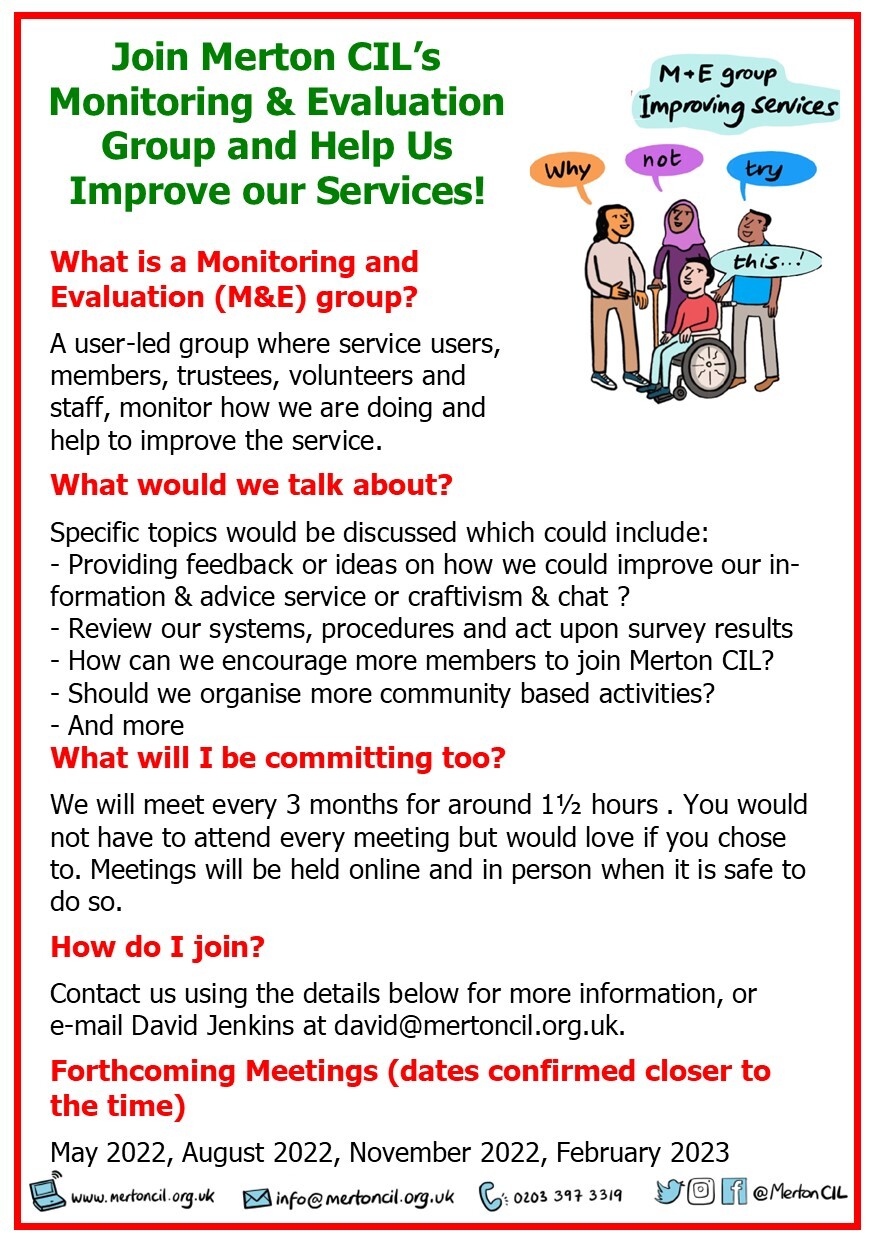 The group meets every few months for around 1 hour and 30 minutes. You would not have to attend every meeting, but we would love if you chose to. Meetings will be held online and in person. Email us to find out more or sign up.