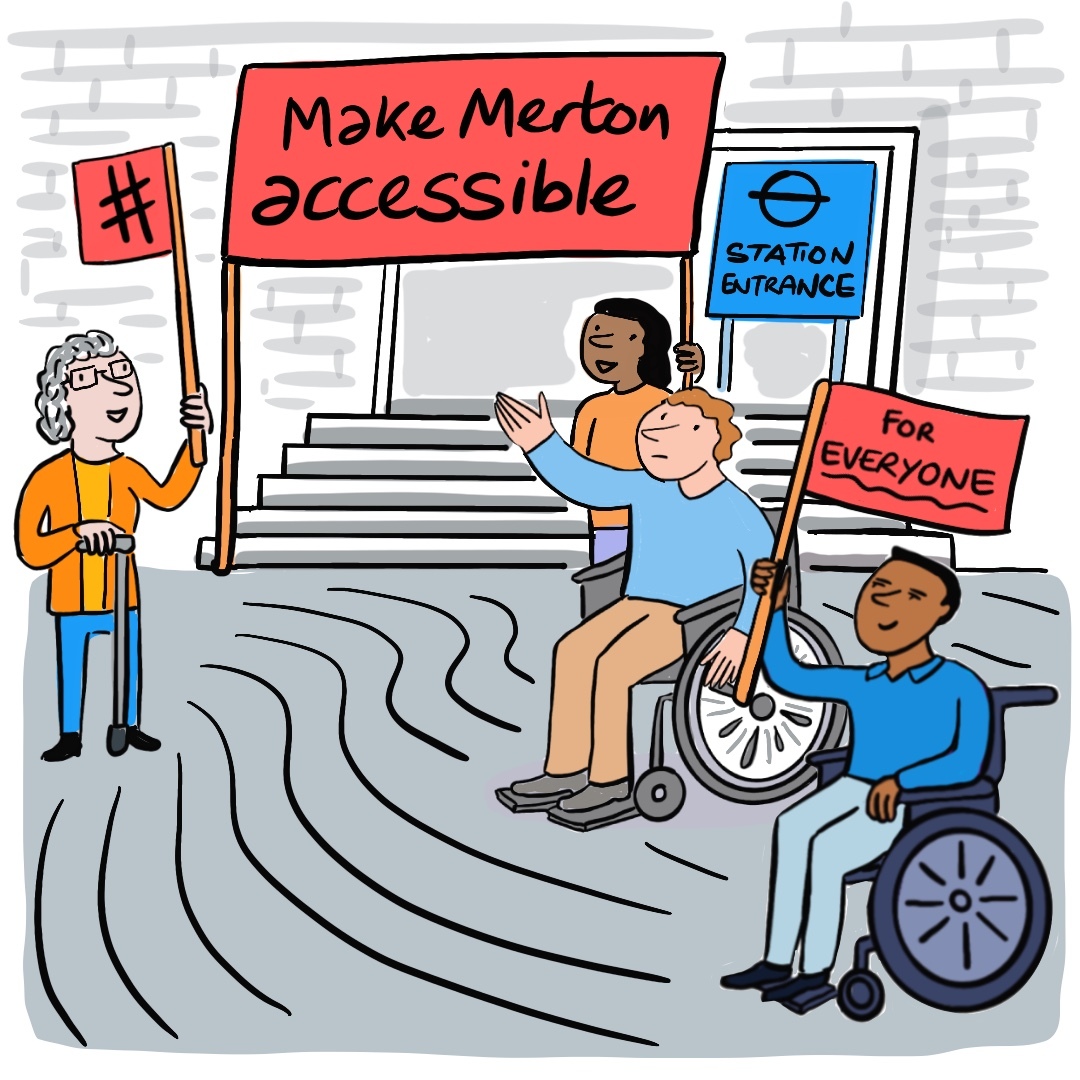 Our Access Champion's aim to work together to push for a borough that is inclusive to all.
We are pushing to #MakeMertonAccessible - we get together to share our lived experiences of some of the barriers in our community and aim to co-produce solutions with decision makers.
Are you passionate about accessibility? Do you have lived expertise around identifying and challenging access issues? Or do you want to get involved in work to improve our local community?
Why not join us. Please email info@mertoncil.org.uk to express your interest in becoming an access champion.
All it takes to be a access champion is: A passion to push for equality and inclusion
We will support you to:
See your lived experiences as expertise (if you do not already)
Understand accessibility guidelines and frameworks
Build confidence around speaking up
Improve understanding on how to challenge discrimination in effective ways
And more.
We meet once a quarter and it is usually in person in Mitcham but we are considering moving to a hybrid model to ensure it is fully accessible to all. We have access support at each meeting too.
Some of our work so far:
Prior to the pandemic (2019), when we were just getting started we met with the management at Centre Court to push for better toilet provision (including a changing places) and collaborated on Purple Tuesday events. We did plan to conduct access audits within the retailers but the pandemic stopped this project going ahead.
We met with AELTC, to discuss their plans for a new community space.
We supported members to share their stories around accessibility issues in Merton through a series of short films. You can watch here.
One member wrote a poem about an inaccessible toilet in Mitcham and we tried to push for improvements.
We called for clearer pavements in Merton.
We shared feedback on inaccessible stations in Merton.
We fed into the consultation on toilet provision in Merton and our response was included in the final review.
Are you an organisation? You can read more about how our access champions can help you here.