CIL Matters Newsletter - Issue 23 - August 2019
Welcome to the August edition of CIL Matters. This CIL Matters newsletter follows on from what we discussed at this years My Voice Matters event. We want you to have your say and help us to develop our Independent Living Toolkit. Please read more in the newsletter. We have lots of exciting news to share with you. We have a new CEO Tom Lichy, we are working on a review of housing for Deaf and Disabled People in Merton and much more.
We hope that you enjoy reading.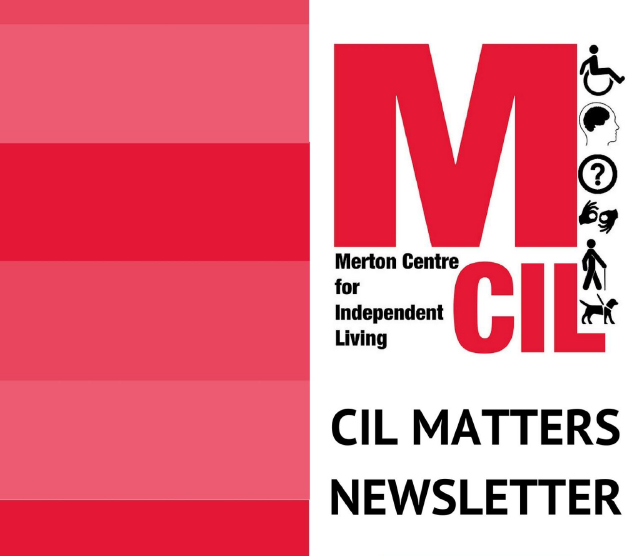 You can download here - CIL Matters Newsletter - Issue 23

We woud love our members and supporters to get involved with our next newsletter. If you would like to write a short article or include your art please get in contact.
If you would like to sign up to our mailing list and recieve this newsletter to your inbox please sign up as a member here - https://bit.ly/2HoTiSS or email info@mertoncil.org.uk