#MakeCareFair - Fair Care London Campaign Launch
We are excited to announce the launch of our new project, Fair Care London. Together with our partners, we will campaign for free social care across London.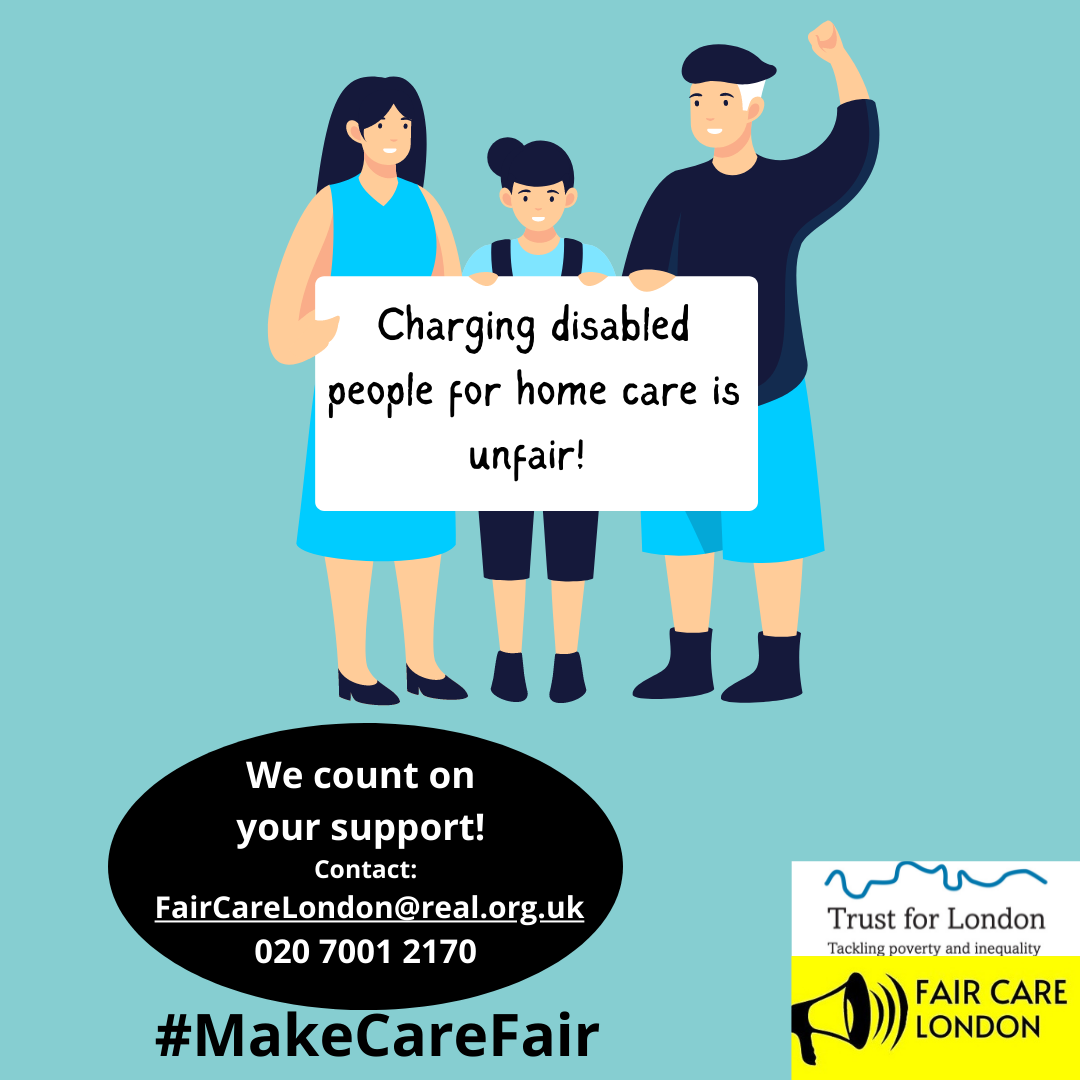 Social care is vital for many Disabled people to live independent lives in their own homes by aiding with tasks including cooking, washing and dressing. It enables people to have control, choice and dignity to forge meaningful relationships, and take part in community life.
Unlike services provided by the NHS, social care is not free. Even people on meagre incomes have to pay for their care, often out of their benefits, a situation which leaves them with almost nothing to live on. Charging for social care is in effect a tax on the most vulnerable. It traps disabled people in poverty.
Fair Care London is a consortium of five Deaf and disabled people's organisations (DDPOs) based in London; Real, Action on Disability, DASL, Merton CIL and Richmond Aid.
Together, we will showcase that charging for social care support is counterproductive. In fact, investment in social care increases financial productivity while reducing demand on welfare benefits and public healthcare services. Evidence also shows that investing in social care to support disabled people improves their mental health and enhances independence.
You'll see much more about the campaign on our website in the coming weeks and months. If you have a story to tell about charges or would like to get involved, please email info@mertoncil.org.uk