The Aviva Community fund helps Merton CIL to raise £1,000 to keep its work supporting Deaf and Disabled people going.
We are delighted to announce that Merton CIL has raised £1,000 via the Aviva Community Fund.
Merton CIL is currently going through a difficult and unprecedented time. We have had to adapt how we work and anticipate that we will see a decrease in income over the next few months.
Therefore, now more than ever we are extremely grateful for the generosity of donors. We would like to say a huge thank you to The Aviva Community Fund for providing us with the opportunity to raise money to support our organisation. We would also like to thank the Aviva employees, members and supporters who donated.
Your donations and support will help to keep our important work building a stronger community and fighting for the independence and inclusion of Deaf and Disabled people going.
ENDS
Photo – Comments left by donors on our Aviva Community Fund Page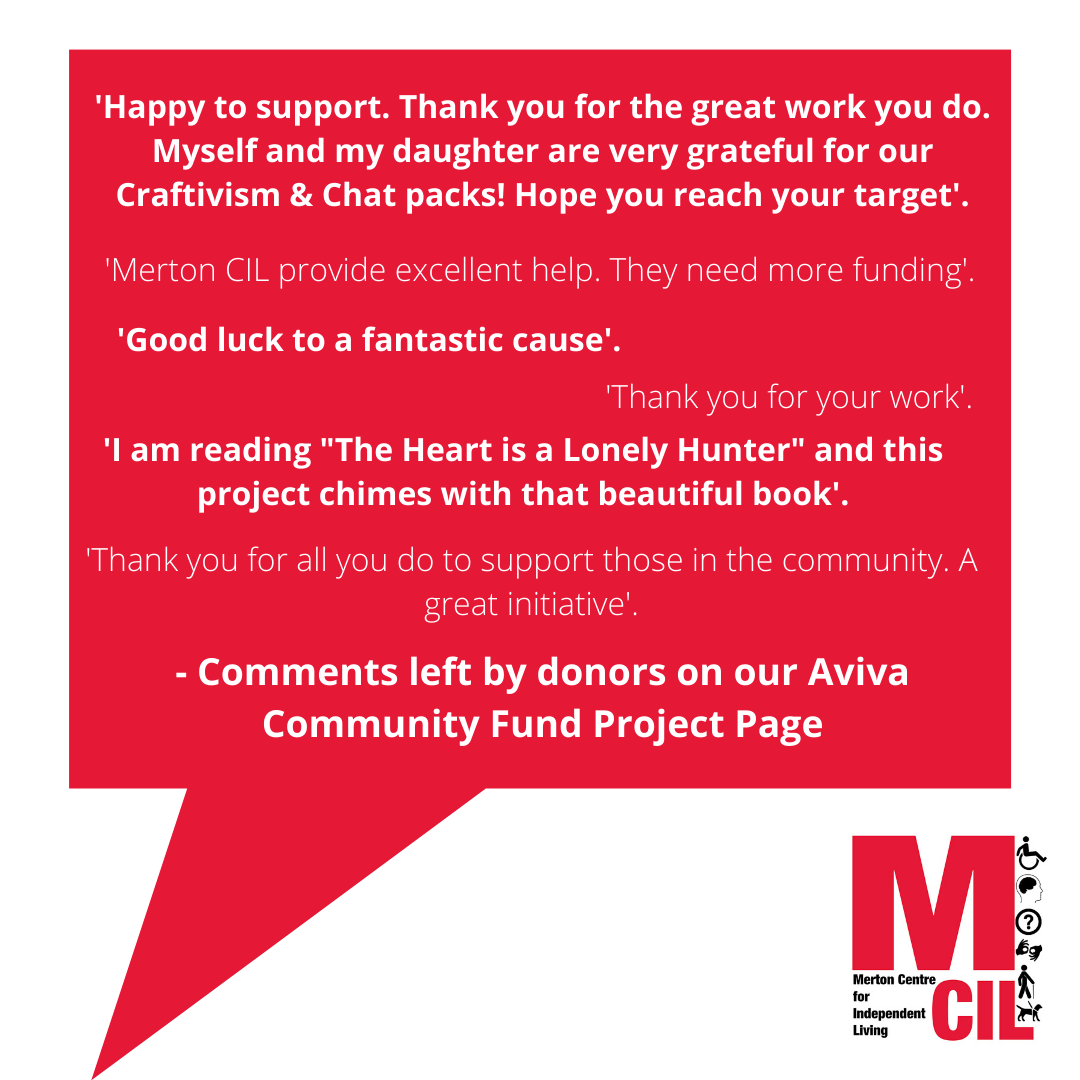 About Merton Centre for Independent Living (Merton CIL): Merton CIL is an organisation run and controlled by Deaf and Disabled People, delivering supportive services for Deaf and Disabled People living within The London Borough of Merton - www.mertoncil.org.uk
About Aviva Community Fund: The Aviva community Fund is a charitable initiative of Aviva Insurance. https://www.avivacommunityfund.co.uk/about-us
For more information contact:
Charlet Wilson – Communications & Office Manager
Email: info@mertoncil.org.uk
Telephone: 0779 671 2502 - 0203 397 3119