Merton CIL is writing to the borough's two MPs, Siobhain McDonagh (Mitcham and Morden) and Stephen Hammond (Wimbledon), and urges members and supporters to, encourage the government to act on key issues to reduce the poverty experienced by many Deaf and Disabled people.
This includes to immediately increase benefits in line with inflation, review the levels of the key disability benefits, to stop changes to the Warm Homes Discount that will take it away from Deaf and Disabled people who do not qualify for means-tested benefits and to end charges for adult social care services.
Merton CIL's co-chair, Gina Vettese, says: 'Deaf and Disabled people have been amongst the poorest people in society for a long-time and the current situation is going to make this even worse. We need to see targeted support for Deaf and Disabled people and we need to see it soon.'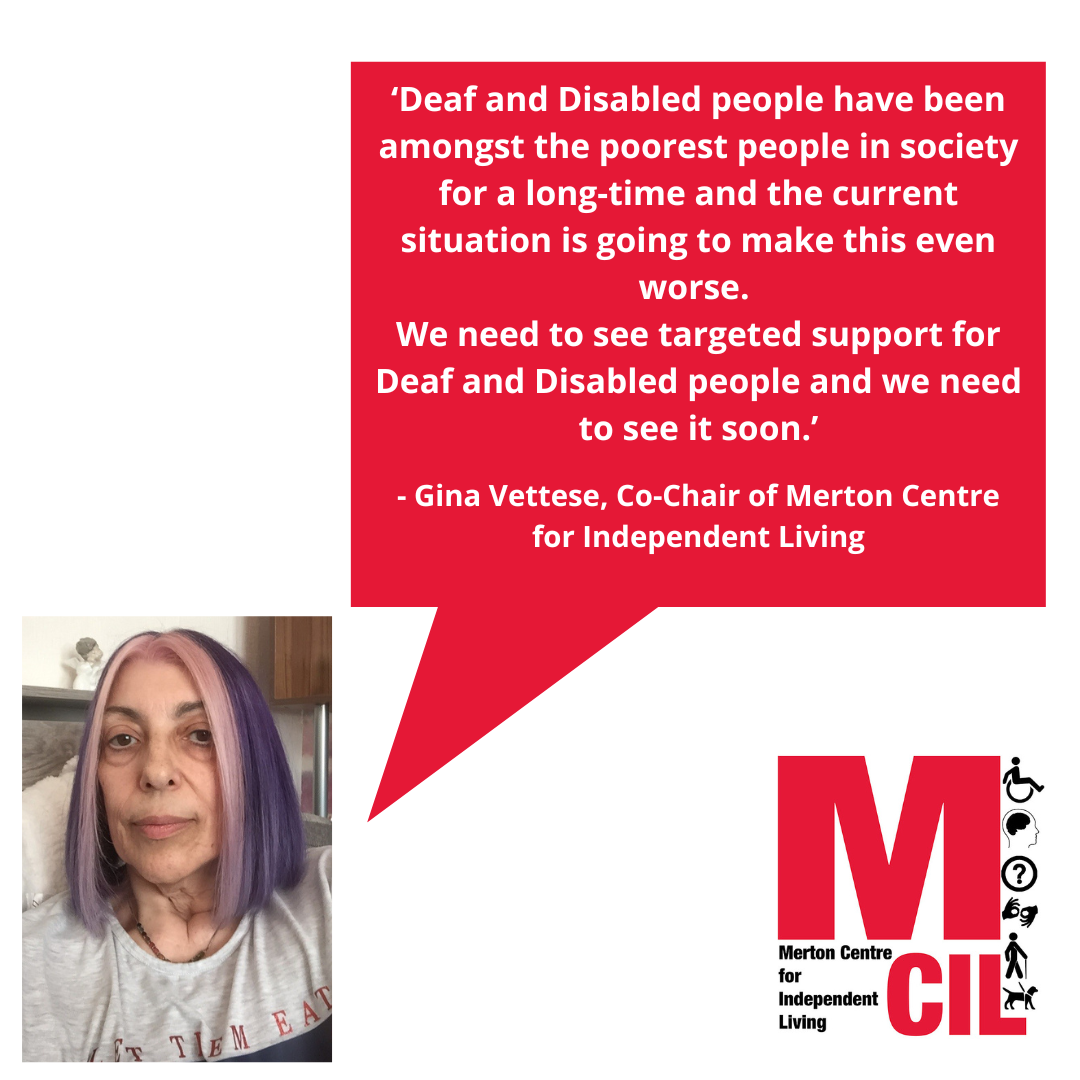 The Disability Poverty Campaign Group has made it easy to send a standard letter to your MP through a website here - https://actionnetwork.org/letters/help-disabled-people-survive-surging-energy-bills
Please let us know if you send a letter to your local MP. It would also be great to hear about the response that you get.