Merton Local Elections - Parties respond to Merton CIL's call to support disability issues.
Merton CIL contacted the Conservatives, Green Party, Labour and Liberal Democrat parties and candidates asking them to pledge to 6 actions if they are successful in the council elections next month.
You can read more about our pledges here - https://bit.ly/3F1DPT3
We are happy to share responses from all parties that were contacted. You can read their responses below:
Conservatives - https://www.mertonconservatives.org/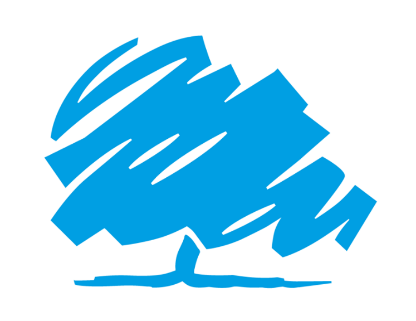 Merton Conservatives are aware of the issues facing deaf and disabled residents. If elected, we will continue to work with Merton CIL and welcome dialogue with organisations that work with the deaf and disabled with a view to improving council services. We will review the charges for homes services, and we are keen to see council mental health services improve and focus on those in need. We will work to improve access and as part of our focus on enforcement we will reduce illegal parking. We also support the target of 10% of homes being wheelchair accessible as a minimum and are keen to improve access.
_________________________________________________________________________________________________________
Green Party - https://merton.greenparty.org.uk/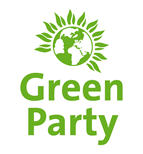 We support the following pledges put forward by Merton Centre for Independent Living and Deaf and Disabled people in Merton:
1. To co-produce policies and services with Deaf and Disabled people.
We are committed to this. As our manifesto states: We will work with Disabled people who live and work in the borough, to review all public rights of way and public building infrastructure, in order to identify all locations that are unsafe or unusable, and to make improvements accordingly. We anticipate that this would include:
● installing handrails, ramps, Changing Places facilities, charging points for wheelchairs and mobility scooters, and other aids and equipment where necessary;
● removing obstacles to wheelchair and mobility scooter users;
● introducing more resting spots, including benches and shelters;
● tackling illegal pavement parking more effectively;
● seeking to increase the one-metre gap where pavement parking is allowed, to at least 1.5 metres, but preferably 2 metres;
● working with local businesses to help make Merton accessible for all.
2. To review charges for council home care services.
We unequivocally support a review. Charges for council home care services are a wholly unfair tax and a burden on those in need of care, including deaf and disabled people and the ageing population. Indeed, as our manifesto states, we will campaign to bring free social care to all who need it. There is a lot to learn from Hammersmith and Fulham Council, who are the first Council in England to have abolished charges for home care - https://www.lbhf.gov.uk/articles/news/2014/12/tax-disability-be-abolished
3. To support efforts to fully involve service users in the new Integrated Care System, particularly in relation to mental health services.
The aims underpinning the ICS are sound, if long promised by various Acts, such as the 2012 Health and Social Care Act. The following excerpt from our manifesto is relevant: Access to high quality health and social care is a right. We will:
● Help residents to understand and contribute to consultations about local health and social care services, in order to make their voices heard and get what they need. For example, there is already a need for mental health services to expand, so that people can get help as soon as they need it.
● Work with local NHS services to protect and enhance provision. For example, we will work to integrate social care more closely with primary healthcare, to provide seamless services where possible.
4. To work to remove barriers to access, including specifically to review where pavement parking is allowed and increasing enforcement to reduce illegal parking on pavements.
Please see Q1 answer.
5. To explore how to reach the existing target of 10% of new homes being wheelchair accessible and the other 90% meeting the general access standard.
We believe that these targets are very reasonable, and that there should be no excuses made for not reaching them. They should also be reviewed regularly to ensure that everybody's needs are being met. If elected, we will seek to make this issue a priority for the Council and the various Housing Association and developers.
6. To make all parts of Merton equally good places to live and work.
Please see our manifesto - https://bit.ly/3vQjcoL for the various ways in which we seek to improve quality of life in the borough.
_________________________________________________________________________________________________________
Labour – http://www.mmlp.org.uk/ & https://www.wimbledonlabour.org.uk/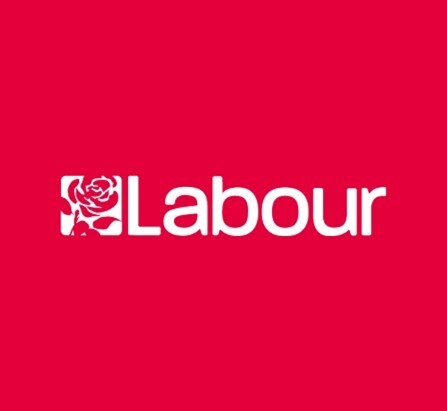 Thank you for contacting the Labour Party about Merton CIL's campaign for the 2022 local elections. We welcome Merton CIL's endeavours to further improve services for people with disabilities in Merton and want you to know that we share your aspirations completely. We recognise some of the challenges faced by residents in our community, and we all want to maximise the extent to which all residents can enjoy our borough and have fulfilling lives.
We are very happy to continue to work with Merton CIL and other organisations to support those with disabilities across the borough, as and when resources allow. After more than a decade of austerity, we have continued to prioritise services for those with additional needs, and we can assure you that this is something that is close to our hearts. We will continue to support Merton CIL's objectives.
______________________________________________________________________________________________________
Liberal Democrats - https://www.mertonlibdems.org.uk/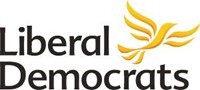 Many thanks for writing to us about Merton CIL's election pledges around inclusion and independence. I firmly believe that the leadership of Merton's Council needs to show courage, energy, and the willingness to do things differently. And if things don't work, it must be open about that, listen to what went wrong and then act.
Ultimately, I want an open, competent and caring Council. A key part of that is 'nothing about you, without you' – and that approach to engagement must guide all our actions as an administration.
We recently published our election manifesto, in full here https://www.mertonlibdems.org.uk/our_plan
Specifically, I want to draw your attention to the section on Promoting diversity:
https://www.mertonlibdems.org.uk/promoting_diversity
I do believe that our manifesto is consistent with us supporting Merton CIL's pledges. I hope you agree.
_________________________________________________________________________________________________________
Merton CIL will be working with the party that wins control of the Council and all councillors who are elected on our pledges and all issues of concern to Deaf and Disabled people.