Merton CIL's excellence is recognised after being re-awarded the Advice Quality Standard
We are pleased to announce that Merton CIL was recently re-awarded the Advice Quality Standard (AQS)
The AQS is a quality mark for organisations that provide advice to the public on social welfare issues. Organisations that hold the standard have demonstrated that they are easily accessible, effectively managed, and employ staff with the skills and knowledge to meet the needs of their service users. We are delighted to have the quality of our work acknowledged.
CEO, Lyla Adwan-Kamara stated that she "would like to thank staff, trustees and volunteers for their hard work and dedication to delivering a quality service to Deaf and Disabled People in Merton. I also particularly want to thank everyone who takes the time to give us feedback on our services, which helps us get better and stronger."
The AQS assessor referred to Merton CIL as an "excellent organisation". He highlighted that he was particularly impressed by our annual My Voice Matters event. He thought it was great practice for an organisation to consult with its members in this way.
This year's My Voice Matters will be held on 5th July 2018 at The Everyday Church in Wimbledon from 11am. We will be celebrating our 10th Birthday and it would be great to see you all there. You can RSVP here - https://bit.ly/2IT7bG3
ENDS
About Merton Centre for Independent Living (Merton CIL): Merton CIL is an organisation run and controlled by Deaf and Disabled People, delivering supportive services for Deaf and Disabled People within The London Borough of Merton - www.mertoncil.org.uk
For more information contact:
Lyla Adwan-Kamara
Email: lyla@mertoncil.org.uk
Telephone: 07449362233
Charlet Wilson
Email: info@mertoncil.org.uk
Telephone: 0779 671 2502 - 0203 397 3119
Photo:
Staff, Volunteers and Trustees of Merton CIL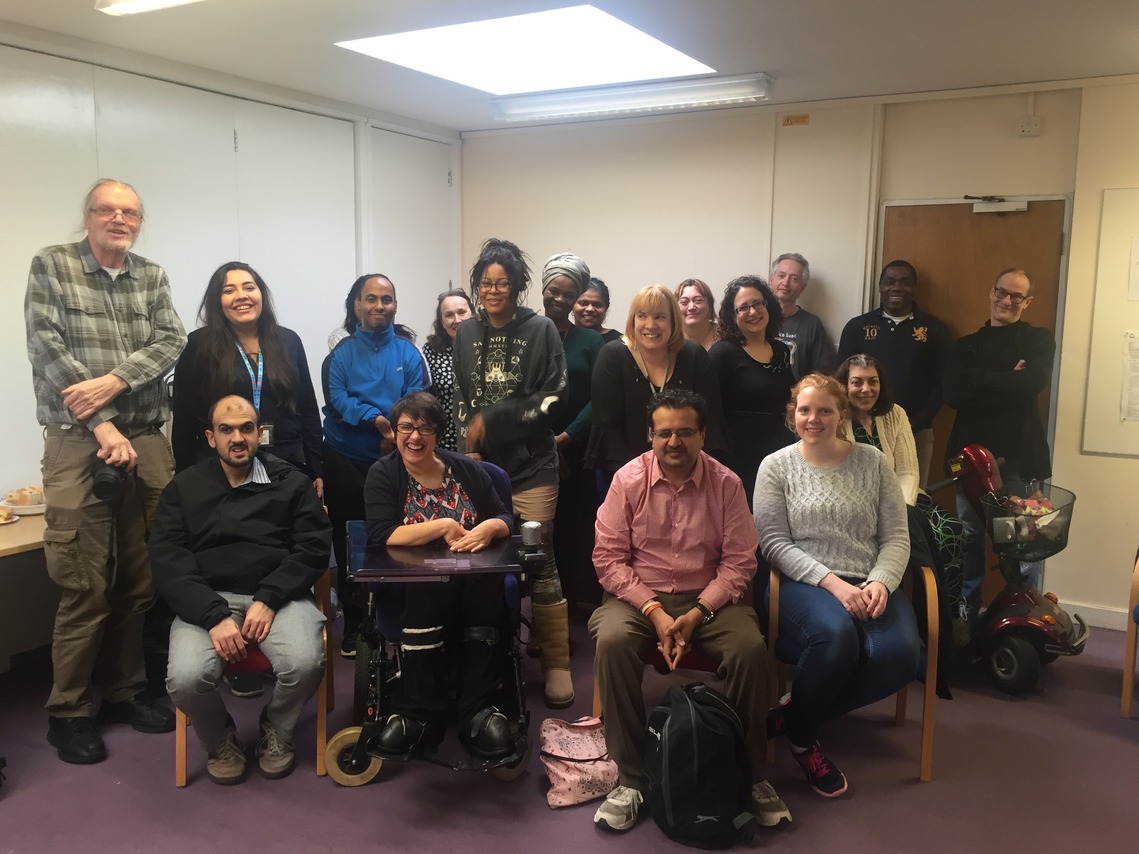 Download press release as PDF here - Press Release AQS