Coronavirus, Lockdown, Shielding and Beyond
A report from Merton CIL looking at The experiences of Deaf and Disabled people in Merton
Merton CIL has published a new report about Deaf and Disabled people's experiences of the Covid 19 pandemic and lockdowns in the borough.
The report details the impact the situation has had upon Deaf and Disabled people in Merton from early 2020 through to mid-2021 when restrictions started to ease.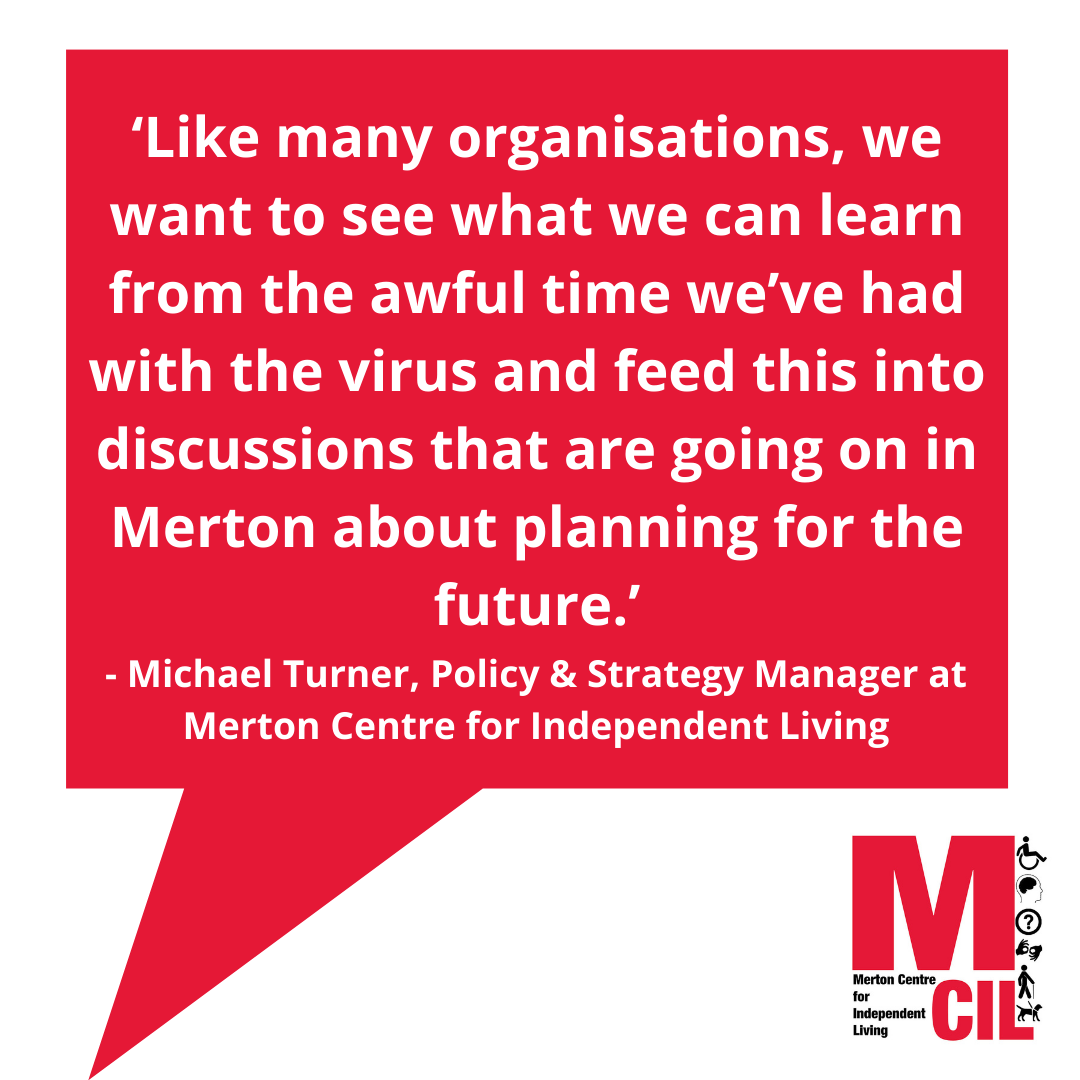 Merton CIL's policy and strategy manager, Michael Turner, wrote the report and says: 'Like many organisations, we want to see what we can learn from the awful time we've had with the virus and feed this into discussions that are going on in Merton about planning for the future.'
It is now widely recognised that the pandemic had a particularly big impact on Deaf and Disabled people, both in terms of the virus itself and the actions taken by the authorities to deal with the pandemic. Merton CIL's report records how Deaf and Disabled people in the borough dealt with the situation and the organisation's own response.
The pandemic has highlighted and heightened the inequalities faced by Deaf and Disabled people along with other groups who are discriminated against in our society. The report recommends that addressing this needs to be at the heart of the recovery and development work coming out of the pandemic, along with increasing the awareness that has grown around mental health and hidden impairments during this time.
You can download the full report here:
PDF version of the report - Coronavirus, Lockdown, Shielding and Beyond PDF 2021
Word version of the report - Coronavirus, Lockdown, Shielding and Beyond Word Sept 2021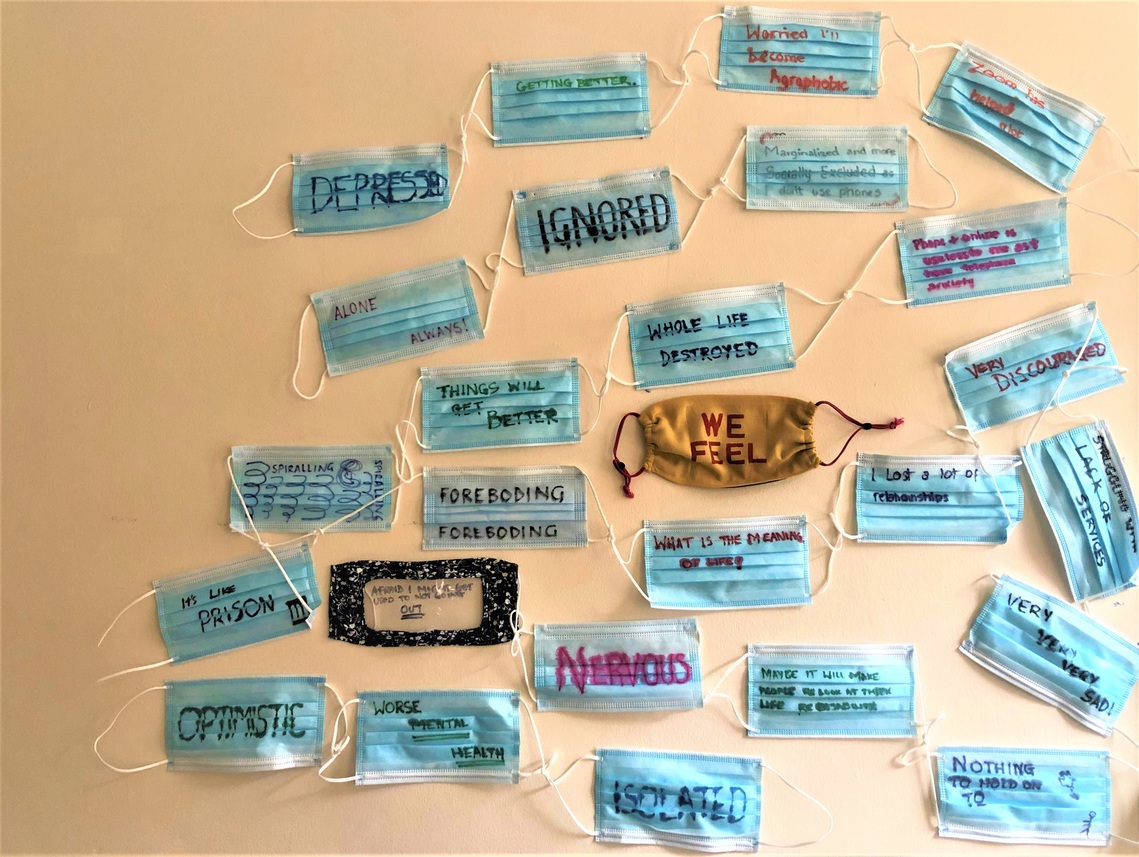 Photo: A collaborative piece created via Craftivism & Chat packs during the pandemic. Masks with words that describe Deaf and Disabled people's experience's and feelings during the pandemic written on them. All masks are connected to highlight how important connection has been throughout lockdown.
This work was funded by The Wimbledon Foundation via the London Communtiy Response Fund