My Voice Matters 2019 - We can do this together!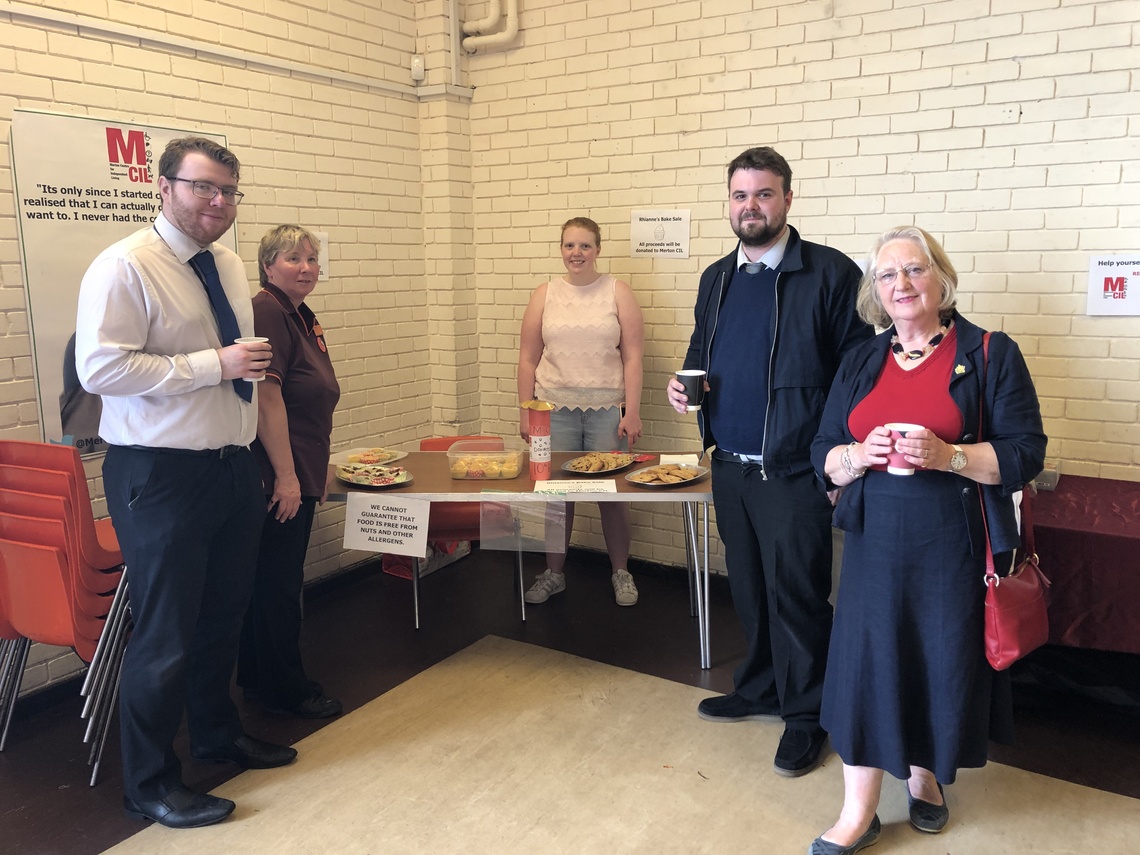 Deaf and Disabled People tell Merton CIL that 'feeling connected helps us to live an independent life'.
On June 25th 2019, Merton CIL held its annual event 'My Voice Matters' at Commonside in Mitcham. Deaf and Disabled People came together with the local community to inform Merton CIL what they needed to live an independent life.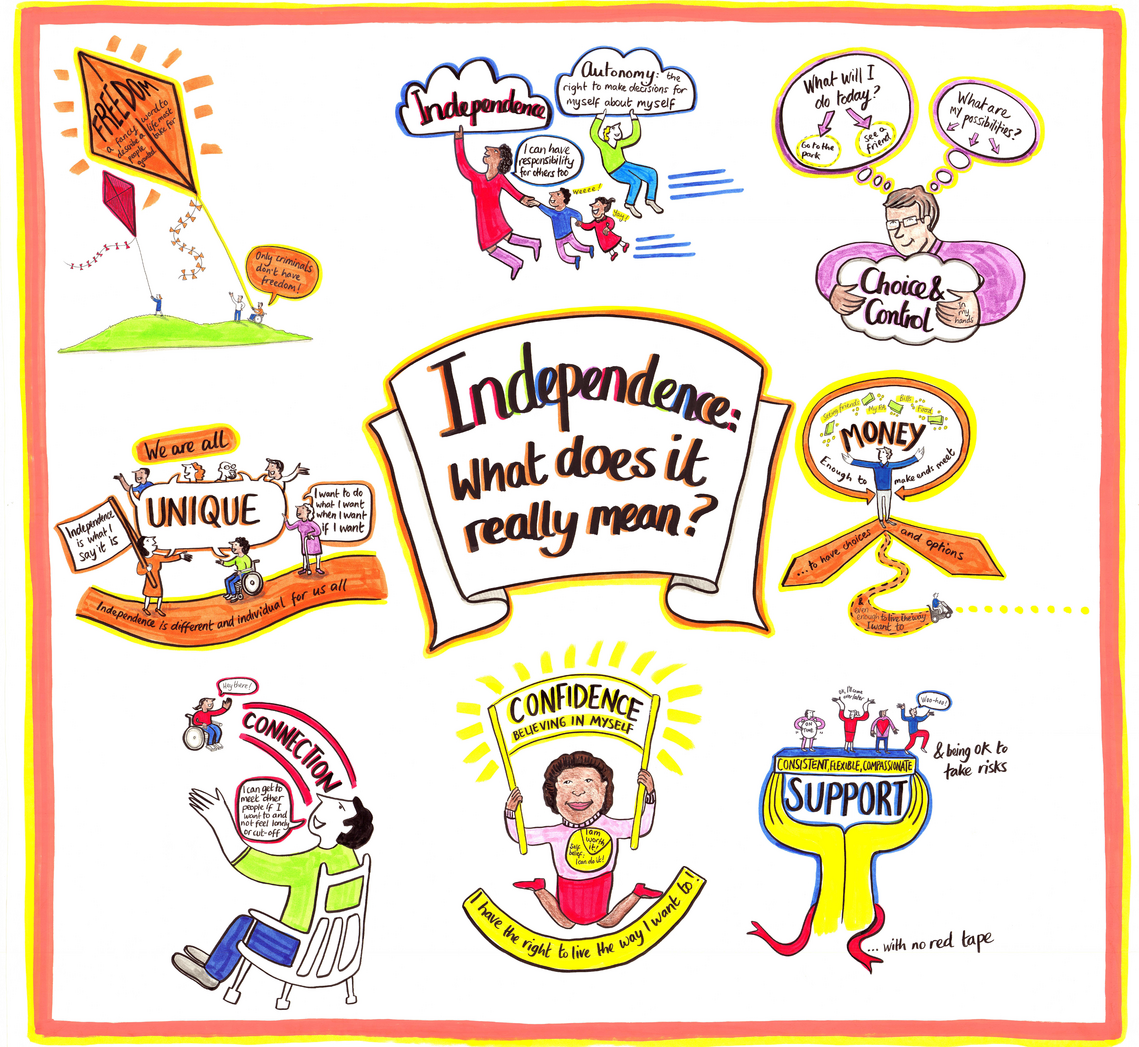 Poster above: Created at Merton CILs - Independence, what does it mean to me event in 2016
We had range of speeches from volunteers, members and service users, where they detailed why having choice and control, feeling confident and feeling connected was so important in helping them live independent lives. Sandra Howgate was in attendance creatively caputuring feedback from our members and supporters to help shape our independent living toolkit. You can see the poster she created below: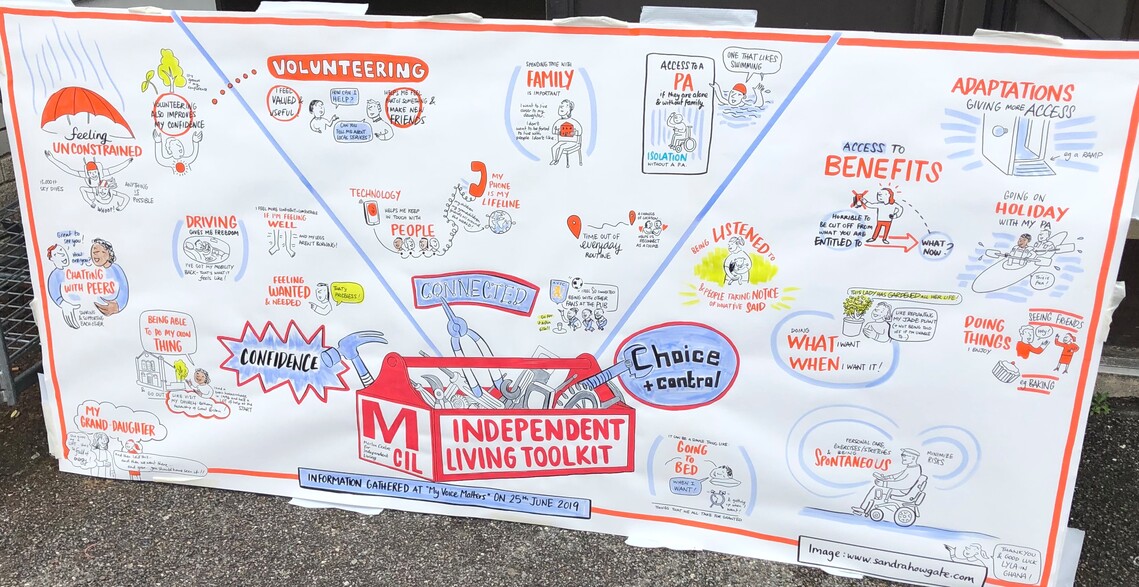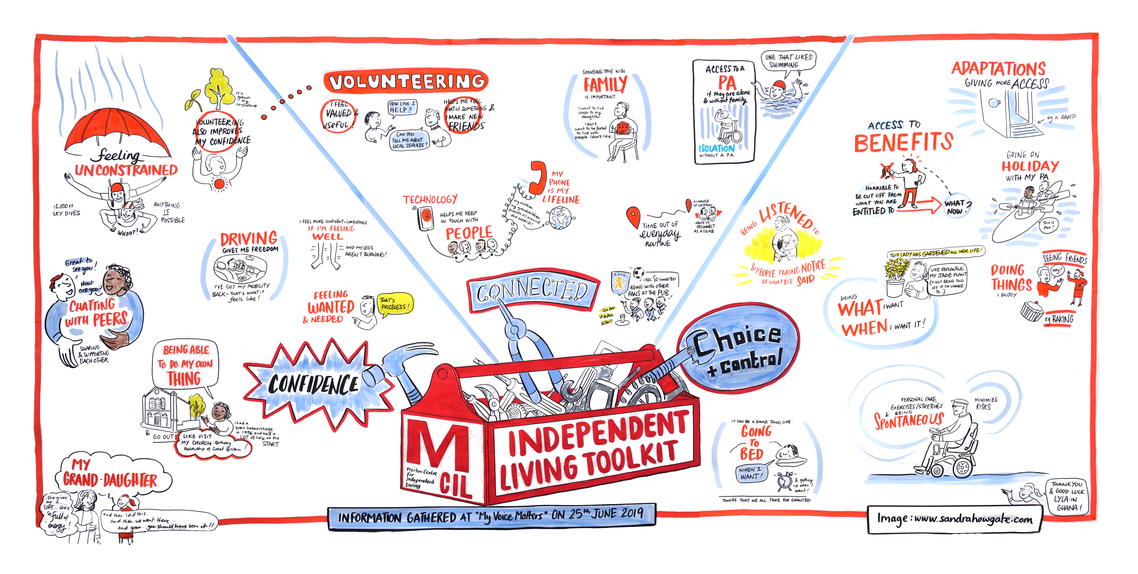 Poster above: created at My Voice Matters 2019
Rhianne Birchmore, a local volunteer told us 'volunteering helps me to feel connected. I feel as though I am making a difference. I can really seem how much of an impact volunteering has and that feels good. Feeling connected makes me feel more confident to live an independent life'.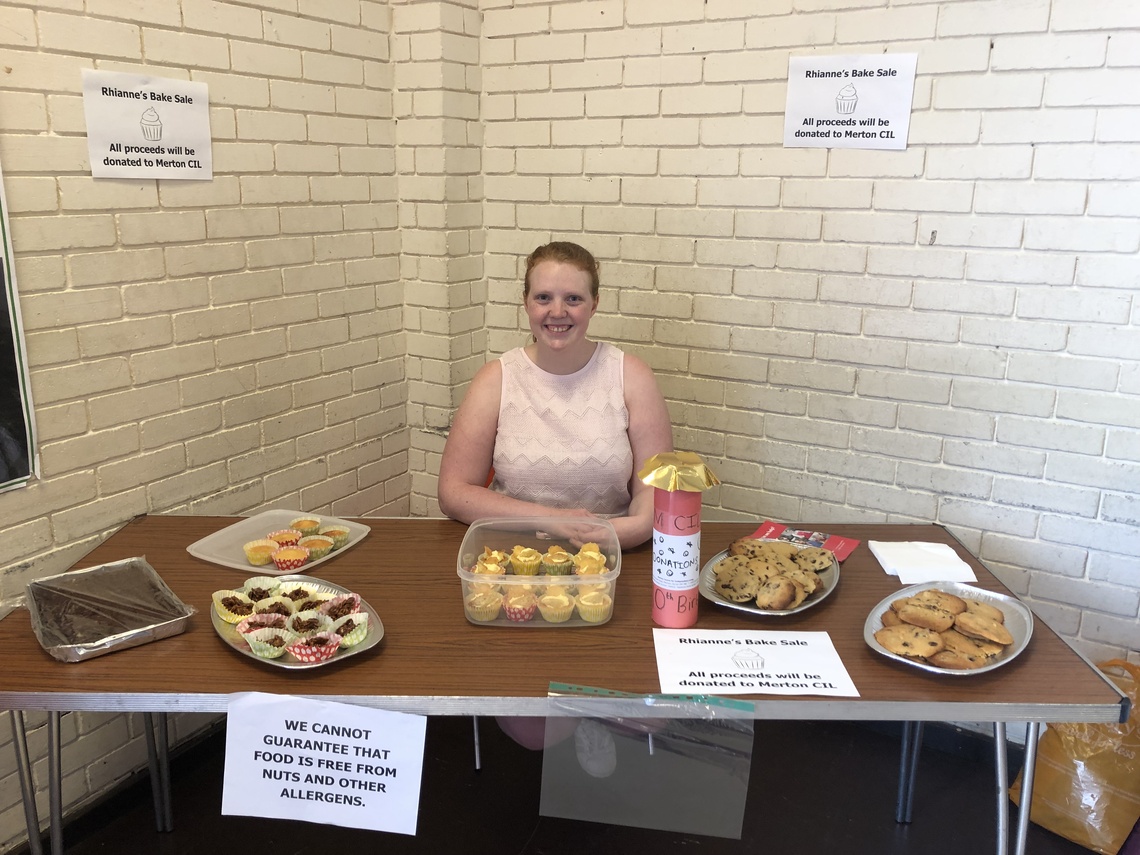 Merton CIL service user Chris Bull said 'accessing services and activities in Merton, stops me feeling isolated and builds my confidence. Having the choice and control to do things like drive a car, when I want, is so important. It makes me feel like I have my mobility back'.
Local organisations such as Wimbledon Guild, Carers Support Merton, WMDNBS, Job Centre Plus, Polka Theatre and more came along to engage with Deaf and Disabled People. They informed them about what services they could offer and how Deaf and Disabled People could get involved and feel connected in Merton.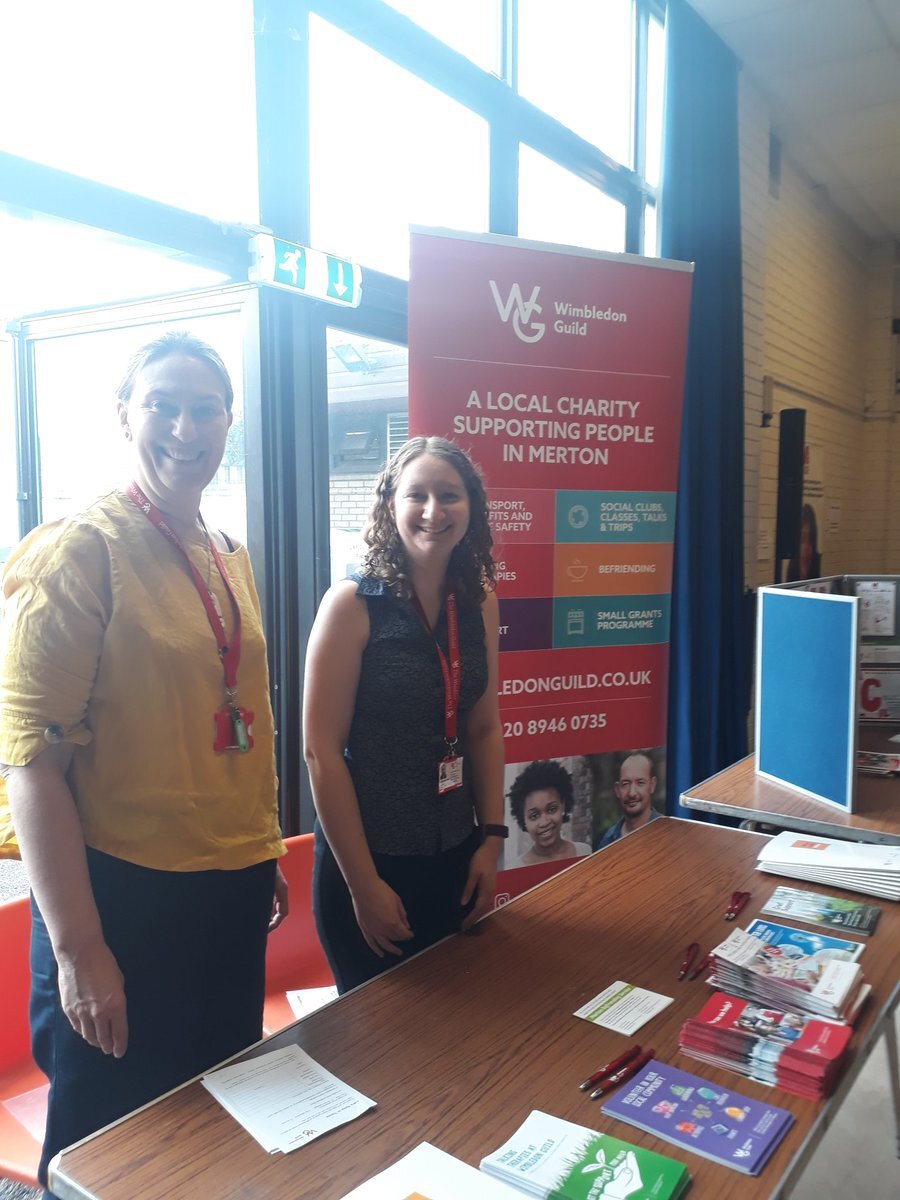 Sarah Henley, Member and Trustee said that she feels 'angry, frustrated and as though she does not matter' when the tools for her to live an independent life are not put in place.
Merton CIL knows how important community connections are and is keen to support Deaf and Disabled people get connected and involved in the local community. We will use the information gathered at My Voice Matters 2019, to help feed into our independent living toolkit.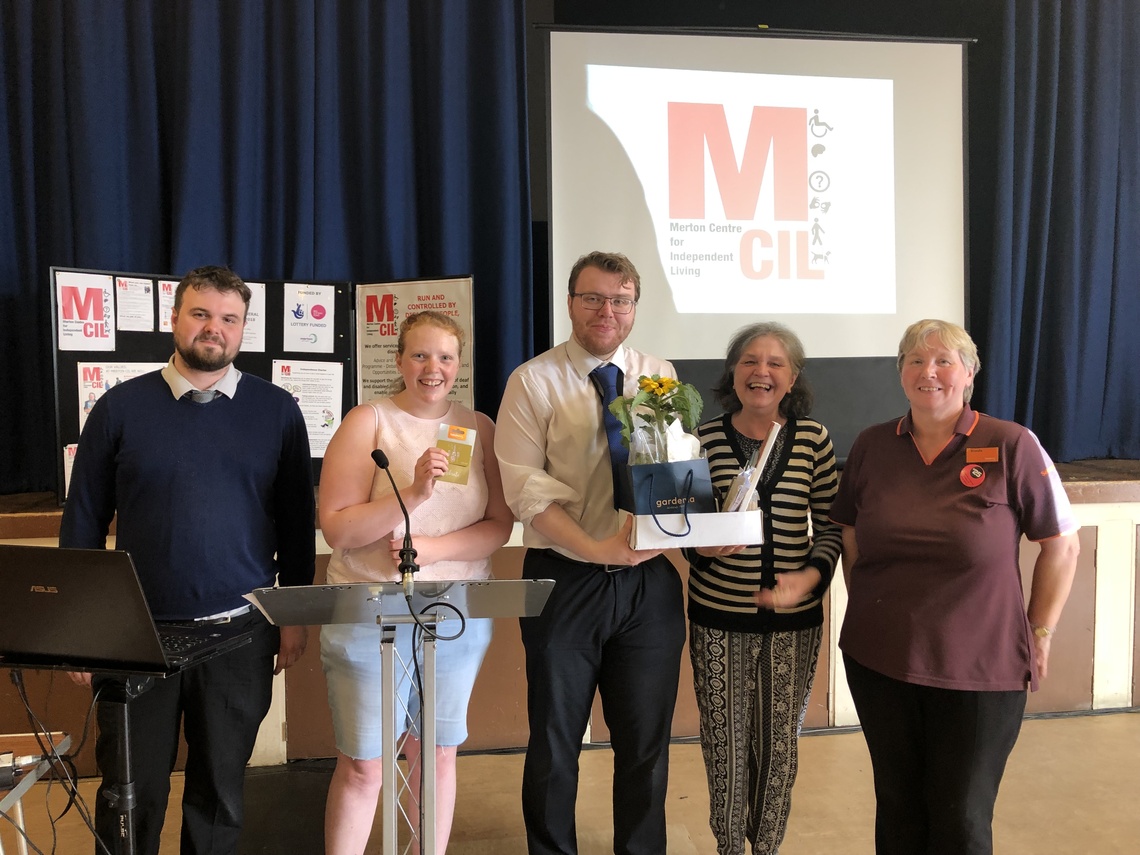 Staff from Sainsburys Local in Morden, volunteered at the event. They helped to host a raffle which included a £20 gift voucher from Sainsburys and a donated Flower from Gardenia of London in Wimbledon Village.
We also said farewell to CEO Lyla who will be moving aboard next week. We thanked Lyla for her continuous hard work and dedication over the past 6 years. She has helped Merton CIL become the success that it is today.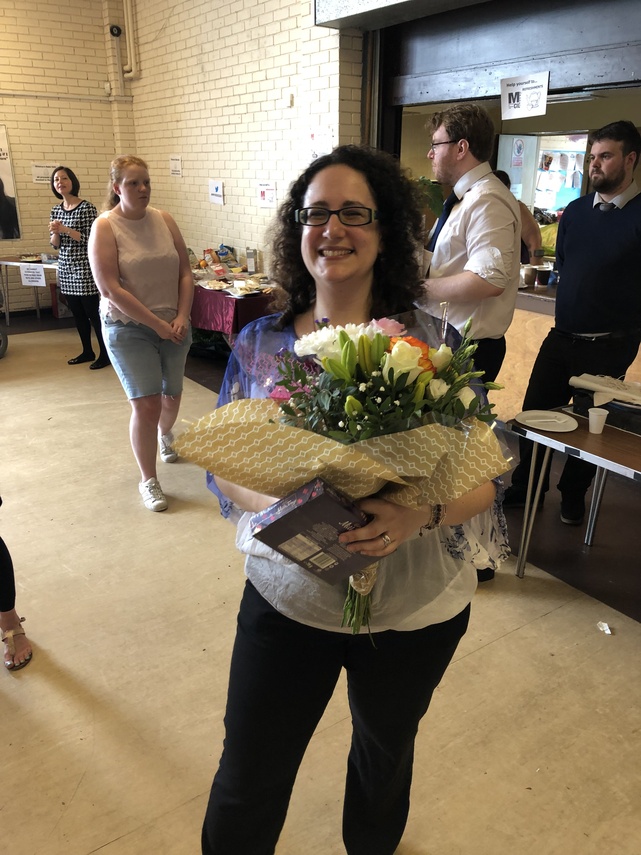 You can see the feedback from the event below: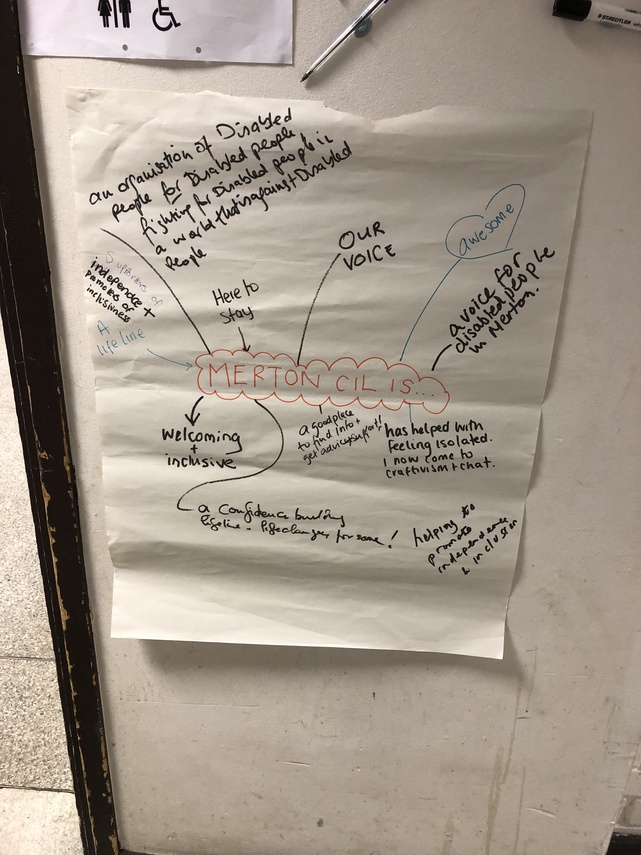 You can watch snippets of the speeches here:
Chris Bull - Member https://youtu.be/YvxWieSMPSc
Rhianne Birchmore - Volunteer & Member https://youtu.be/kijYzBf_2Kw
Sarah Henley - Trustee & Member https://youtu.be/TK_uz21HPvA
You can listen to the full audio from the event here (including speeches) - https://soundcloud.com/merton-cil/mertoncil-25jun19-audio
You can see more pictures from the event below: