Annual General Meeting & My Voice Matters 2020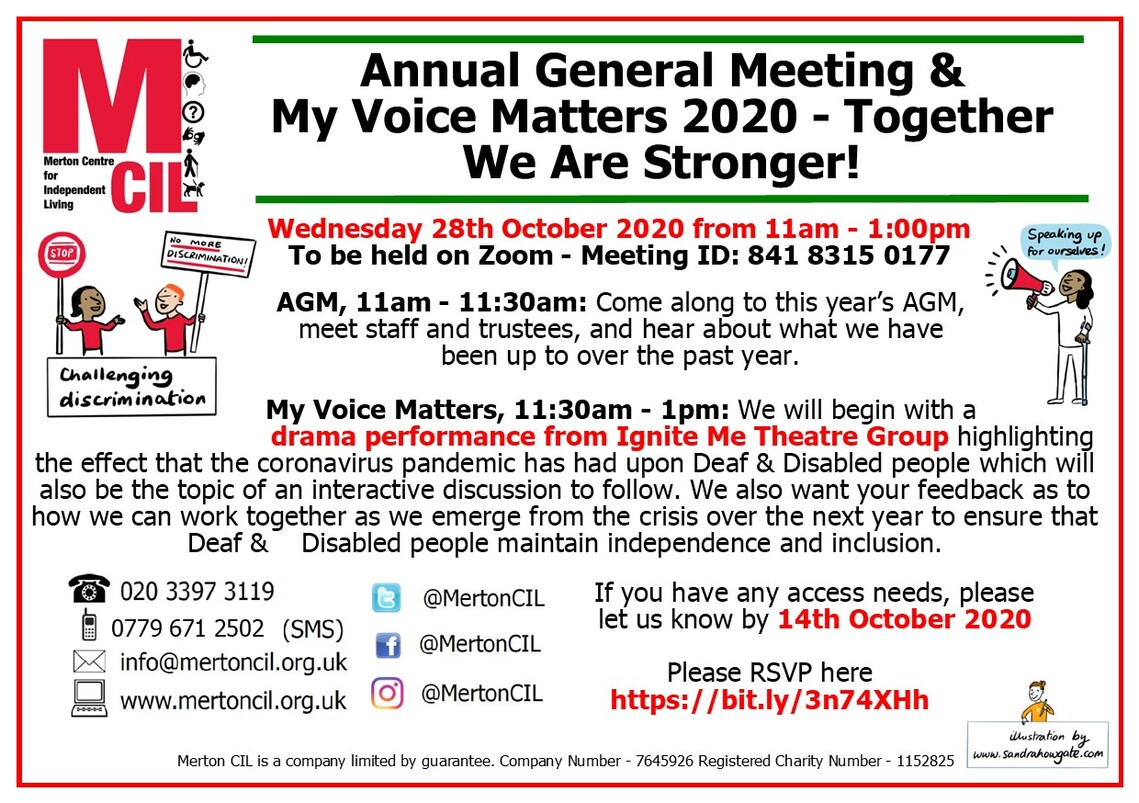 Due to the pandemic, we delivered our annual general meeting and my voice matters event in a new way. The event took place online on Wednesday 28th October 2020 from 11am until 1pm. We had almost 40 members and supporters join us and 22 members that were unable to attend vote and get involved via proxy.
Annual General Meeting 2020
We kick started our AGM this year with an update from our Vice Chair Gina about the board of trustees decision to move to an innvovative co-managment structure following the departure of CEO Tom Lichy. The senior management team will manage the organisation going forward. The structure will be kept under close and constant review by the board. So far, the board are very happy with how things are going.
You can watch the chairs report below:
You can watch the Finance Report below:
Our financial statement for 2019/20 was approved by members and you can read it - here
Cornwell & Cornwell were apporved as auditors and the minutes from last years AGM were approved.
Amanda, Estifanos and Slim were also re-elected as trustees of Merton CIL.
My Voice Matters 2020
We will begin with adrama performance from Ignite Me Theatre Group highlighting the effect that the coronavirus pandemic has had upon Deaf & Disabled people which was also the topic of an interactive discussion that followed.
You can watch the amazing performance below:
During our discussion members raised concerns about accessibility in Merton, access to healthcare and services that support wellbeing being affected by the pandemic and more. If you were unable to come along on the day and you would like to tell us how the pandemic has affected youa nd how you think Merton CIL can work to maintain independence and inclusion for local Disabled people during the pandemic and as we emerge from it please get in touch - info@mertoncil.org.uk.
Sandra Howgate also created a beautiful graphic facilliation that captured everyones throughts and feedback - we will share this soon.

Thank you to everyone who came along to or got involved with the event.