Annual General Meeting 2018 - The Future of Social Care Panel Discussion
Thank you to all who attended our AGM and Social Care Panel Discussion! Merton CIL would like to thank all our members and supporters who came along to support and our volunteers who helped to make the day a success.
If you were not able to attend you can find out all about what we were up to in 2017-18 in our annual review, here – https://www.mertoncil.org.uk/about-us/annual-reports/
We would like to welcome Raheema Olajide, who was elected as a trustee at the AGM - we are really looking forward to working with her. You can read more about her below: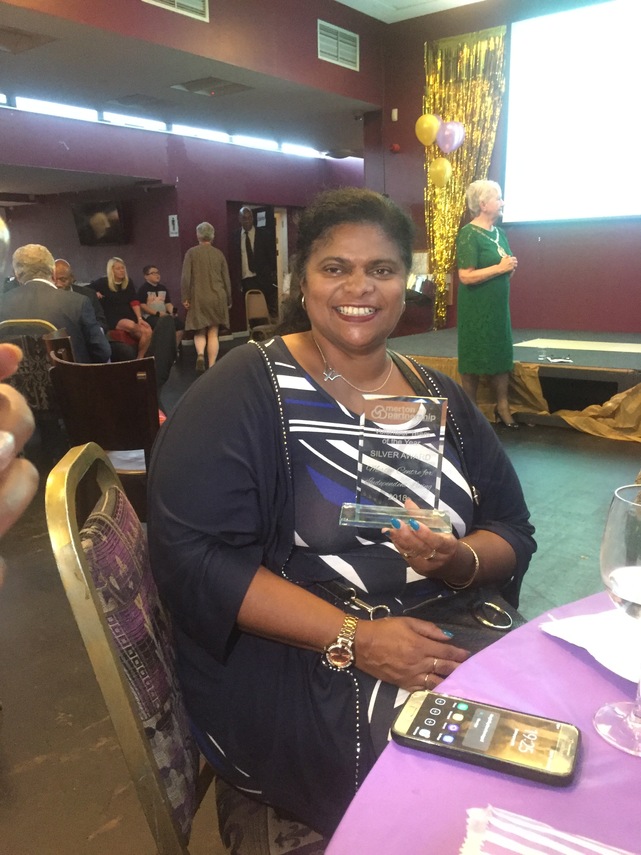 My name is Raheema Olajide. I have been a volunteer at Merton CIL for around 2 years. The reason I was interested in Merton CIL and started volunteering is because I have an interest in helping people. I am also Disabled and worked as a Civil Servant for many years. Throughout my career I worked with a number of people at different levels and people with a range of Disabilities. I joined the Disability Advisory Group in my department and learnt about employees rights in the workplace. I was then able to help people who were too scared to come forward when they had problems such as accessibility in the workplace. I am also a founding member of Merton CIL's monitoring and evaluation steering group, which aims to improve the services delivered by Merton CIL. I have taken part in Merton CILs volunteer training. I hope to become a trustee and to contribute to Merton CIL's future direction.
We also said goodbye to Petra Jones who stood down as a trustee. We would like to thank her for all of her hard work and we wish her all the best.
Following the formal business section of the AGM, we held a panel discussion on the future of social care following the launch of our report on social care in Merton. You can read the full report here - https://www.mertoncil.org.uk/news/choice-control-and-independen/
We had a great panel and the audience asked really interesting questions.
You can watch footage of the event via Merton TV here – https://www.youtube.com/watch?v=9MpB28mlfIQ
You can listen to audio of the event here – https://soundcloud.com/user-470783820-197838840/the-future-of-social-care-panel-discussion
You can also read the minutes from the event here -